Our commitments
Our vision, your future
A VISION BEYOND ANIMAL HEALTH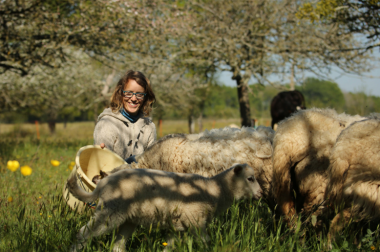 As a company dedicated to animal health, we are committed to making a positive social impact.
Since launching its "Together, beyond animal health" vision in 2010, Ceva has put in place a series of programmes, that promote the valuable role animals play in a balanced, healthy society.
Most of the challenges we face in securing a sustainable future, can only be dealt with in a connected, global way. Climate change, pandemics, emerging antibiotic resistance are big issues that require concerted action at an international level. However, real change will only be brought about by a multitude of smaller actions carried out locally.
Active and committed, our employees, customers and partners unite and work together to act for a healthier future.
Our Spotlight Stories
Ceva is a pioneer in One Health and recognises that the health and wellbeing of people, animals and our planet are all interconnected and mutually dependent.
Ceva develops its partnerships across
4
areas to build a healthy future
Healthy
animals
Prevent disease, with cutting-edge vaccines administered in the optimal way.
Treat diseases to enhance animals' quality of life and prevent mortality.
Healthy
people
Protect people from diseases that can be passed to them from animals (zoonoses).
Promote rational use of antibiotics.
Improvise people's quality of live through the benefits of the special link between Humans and Animals.
Healthy
food
Protect supplies of healthy food.
Ensure a safe, dependable supply of nutrient-rich milk, meat and eggs.
Quality food accessible to all.
Healthy
planet
Preserve biodiversity with the help of our partners.
Highlight the importance of livestock as an integral part of sustainable agriculture.
Strive to work with the planet in mind.