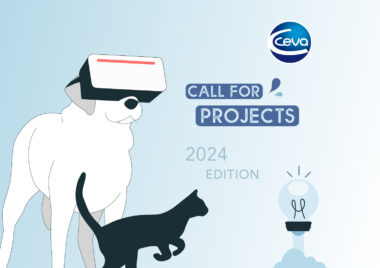 A CALL FOR PROJECTS" TO HELP ADVANCE THE HUMAN-ANIMAL BOND
You're committed to advancing the human-animal bond and improve dogs and cats' health and quality of life?

Ceva is calling on startups across the world to join the Ceva 2024 Call For Projects. The best proposals will benefit from collaboration opportunities including strategic partnerships with Ceva Santé Animale! Your startup will play a key role in developing disruptive technologies!

You have a service/product in one of the following categories: Devices, Digital or Technology? Then we want to hear from you!