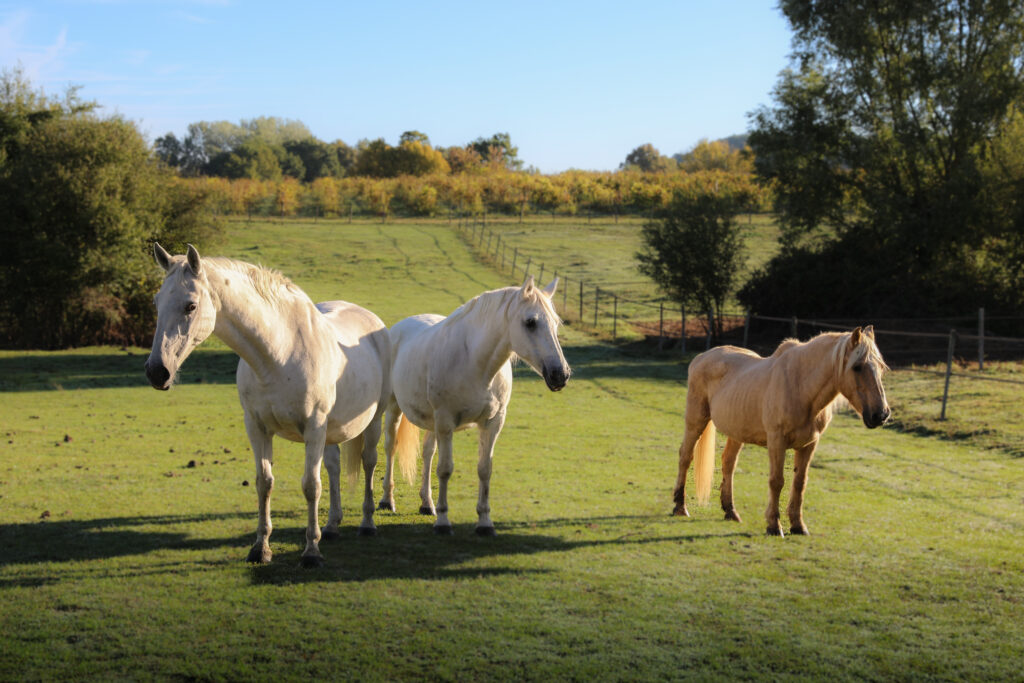 Ceva is pleased to announce a new partnership with EHPAD Equus, an association near Libourne (France), dedicated to the rescue and rehabilitation of horses that have been maltreated or are at the end of their lives. Through this collaboration, Ceva is helping provide these animals with a second chance, by offering them a compassionate environment and the care adapted to their specific needs.
The EHPAD Equus association, founded in 2020 by its President Anne Grillard, has rapidly established itself as a major player in the care of equines in distress or facing an unfortunate end. Thanks to its dedicated and passionate volunteers and their expertise in equine care, the association has already rescued and rehabilitated over 20 horses.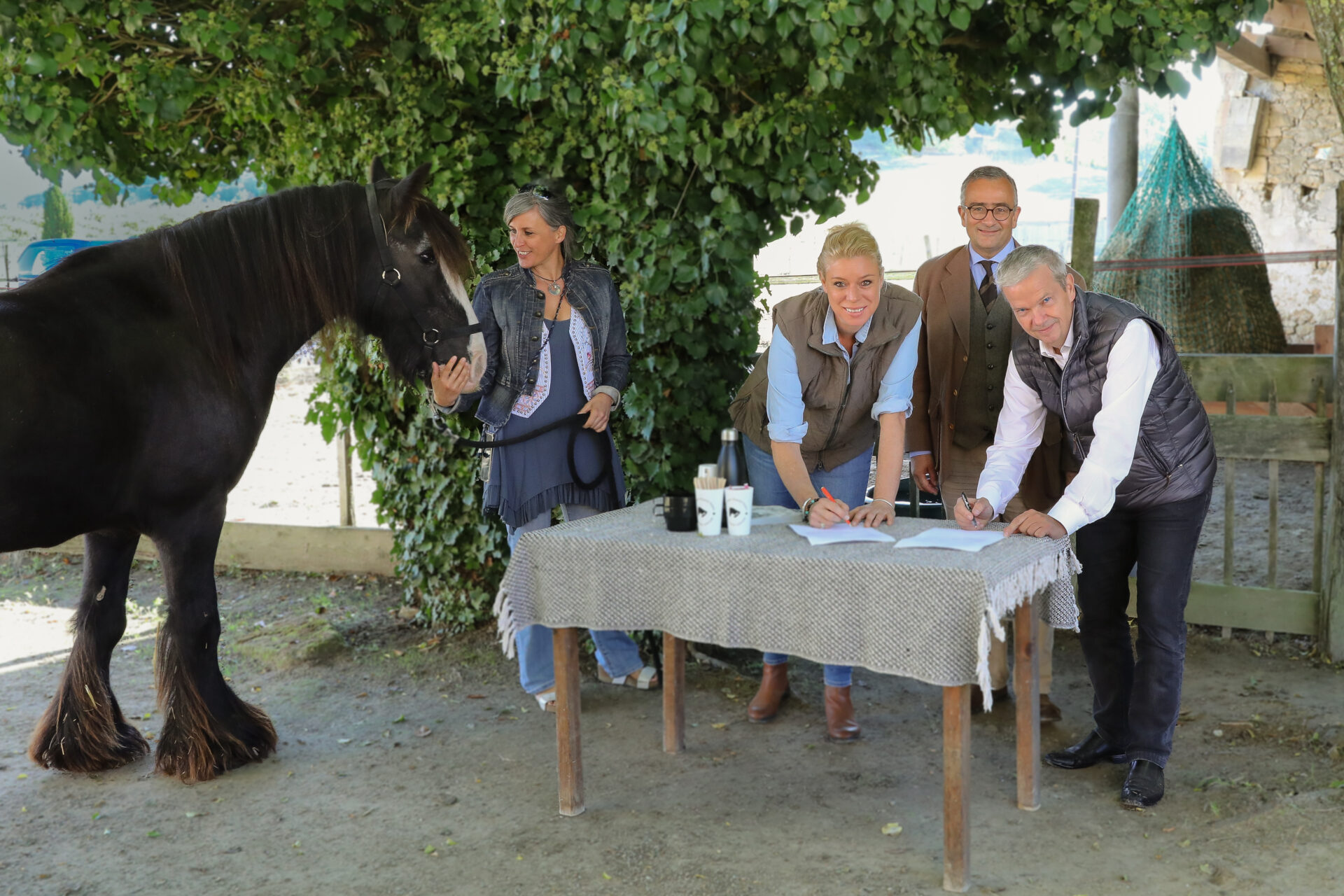 Photo legend : Marie Guéritée, Ceva Group communication manager, Anne Grillard – Association Ehpad Equus President, Jacques Breillat – Maire of Castillon la Bataille, Marc Prikazsky – Ceva CEO
Often neglected or abused, these animals find within the association a warm refuge where they can regain trust and where their well-being is assured. The association also counts sheep, goats and dogs among its residents.
Ceva, strongly committed to animal welfare and dedicated to its purpose of caring for all animals, is proud to support the local association EHPAD Equus pursuing this noble cause.
Marc Prikazsky, CEO of Ceva, declared at the signing ceremony: "We will work together, hand in hand, to ensure that every animal, horse or other, welcomed to the St Vincent de Pertignas site can benefit from the best care and an environment favorable to its well-being. This collaboration with the EHPAD Equus association testifies to Ceva's desire not only to contribute to improving the health and welfare of animals, but also to support local associations located in our area."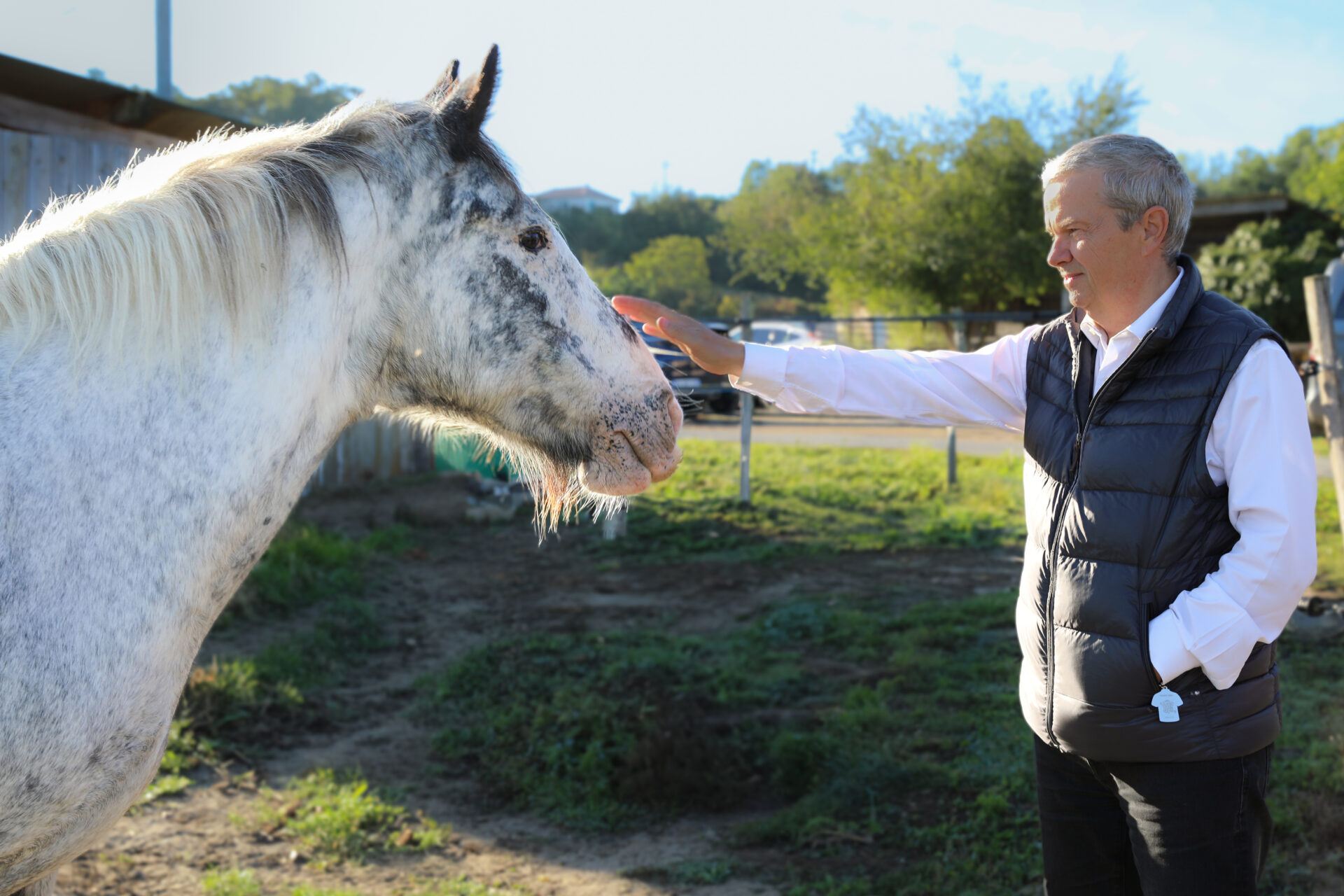 Anne Grillard, President of the Ehpad Equus association, continued: "This partnership represents an exceptional opportunity to provide the association with support and expertise in the health and welfare of our residents. Ceva's name recognition will enable us to benefit from the support of new ambassadors and raise awareness among a wide public of the future of these animals."