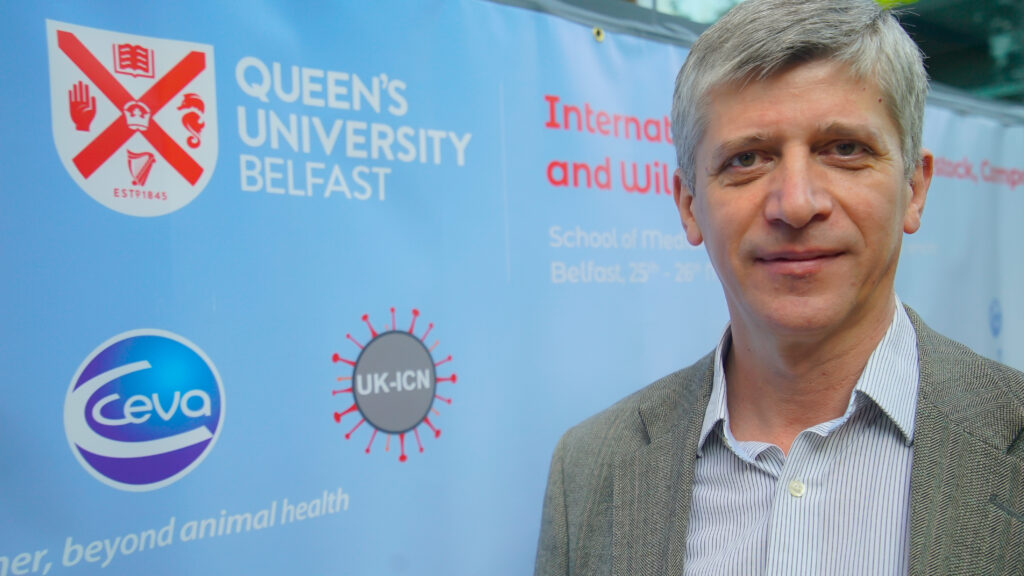 We call for further scientific cooperation to stop the next pandemic.
Ceva was a founder member of the UK- International Coronavirus Network, set up to bring together scientific experts working in the field. Ceva sponsored the latest meeting of the group, held in Belfast on 25-26 May 2023, which focused on how coronaviruses are impacting livestock, companion animals and wildlife.
The theme fitted perfectly with our commitment to protect the lives of all animals, with Dr. Zoltan Penzes Ceva's Head of Biology I&D, an expert in coronavirus, and member of UK-ICN board choosing to focus his keynote presentation on how best to stop the next pandemic.
The thought-provoking title: "Pandemic Preparedness or Panic Preservation" focused on how we might compress the time needed to develop and apply effective vaccines to stop the spread of emerging zoonotic diseases.
To help give the meeting a wider international perspective, Ceva also invited Prof. Edison Durigon (Universidade de Sao Paulo, Brazil) who gave an insightful presentation of his teams work in surveying the presence of coronaviruses in Brazil's diverse wildlife populations.
The 2-day event was the first time that many of the scientists present had been able to meet in person, and everyone was extremely happy with the ideas generated. For Ceva, Zoltan says he came away with a "shopping list" of new potential collaborations as we continue to go, "Together, beyond animal health".