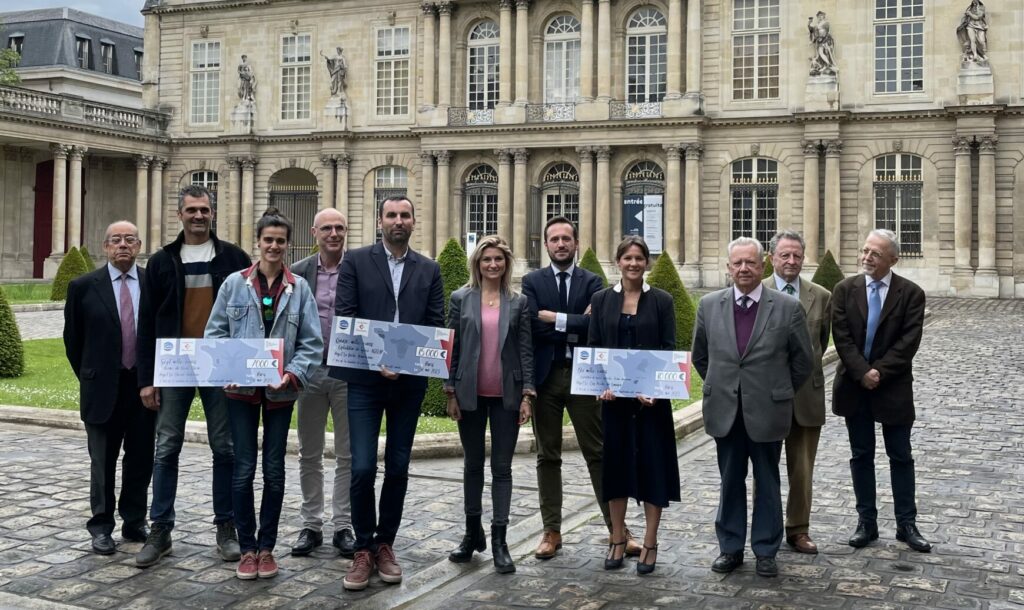 The winners of the Fondation du Patrimoine 2023 National Animal Agrobiodiversity Award were announced on May 11, 2023.
They are at the heart of biodiversity and provide our food every day. Because their lives are closely linked to those of humans, they are essential to our ecosystems and a vital resource for feeding the world's population. And yet, without appropriate action, more than 2,200 of them could disappear in the next 20 years1… They are the farm animals!
It seems urgent to protect these endangered livestock species and thus preserve the biodiversity of our planet. For this reason, the Fondation du Patrimoine (France) and Ceva Santé Animale created the National Award for Animal Agrobiodiversity in 2012, supported by the Ministry of Agriculture and Food Sovereignty.
This year, one breeder and two agricultural high school farms will be awarded for their commitment and daily work with French agricultural breeds that would disappear without them.
1ST PRIZE – "LA VACHE ARMORICAINE"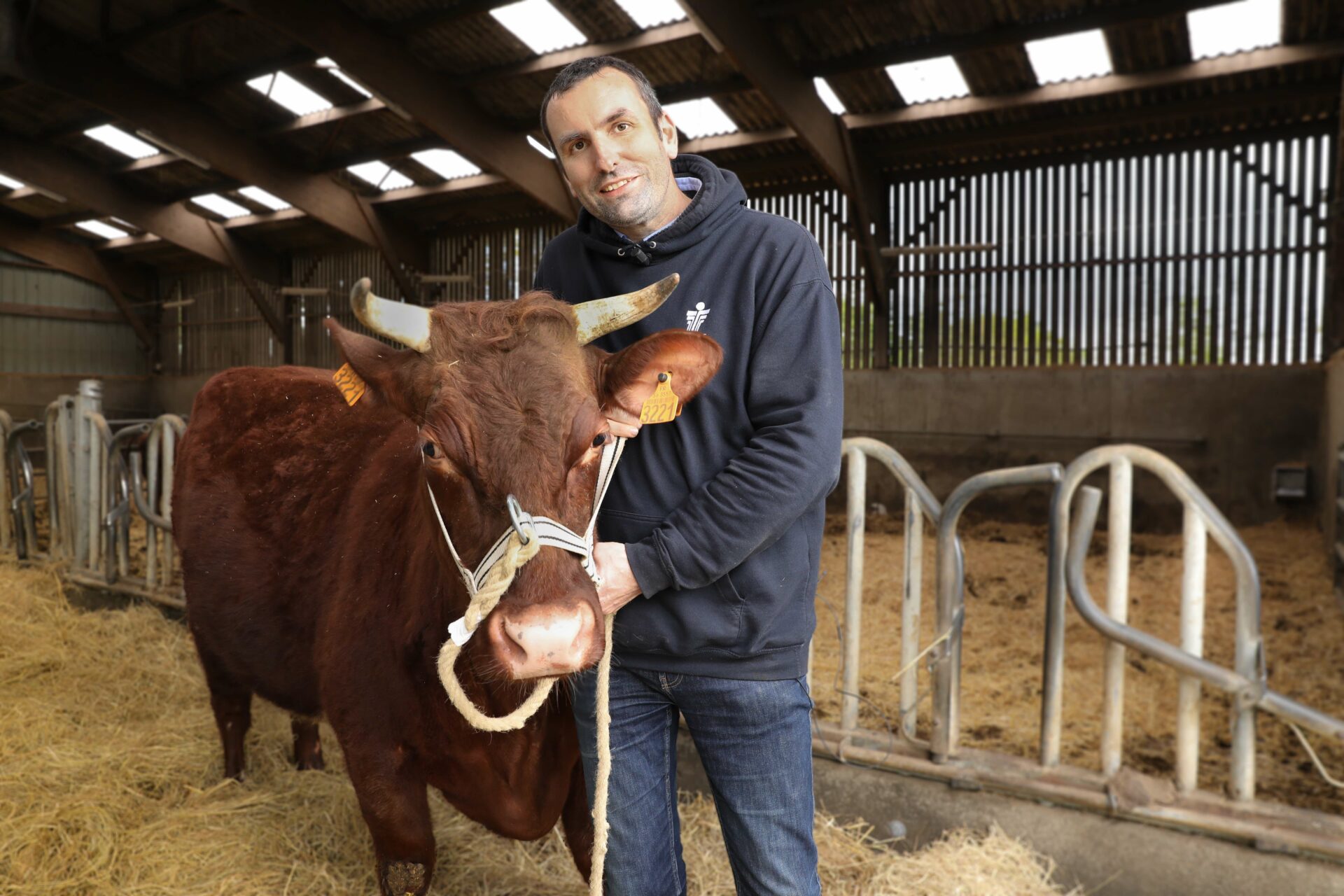 Christophe Lebret, who is carrying out a project on the "Vache Armoricaine (Armorican cow) at a high school in Britanny training future farmers, is the winner of the first prize of the National Animal Agrobiodiversity Award 2023.
For him, it is important to make farming educational. On his farm, which is attached to the high school, he teaches students the basics of rural life as well as the diversity of beef production systems. In addition, Christophe also strives to preserve this endangered breed: he keeps all the heifers born on his farm to develop his herd and ensure the breed's reproduction.
To offer a unique quality meat, sold at a local point of sale, the Armorican cows are to lactate this breed. The goal is to reach the production of 100% grass-fed cattle within 3 years. "We want not only to preserve the breed, but also to teach the students about the diversity of fauna and flora of our region," says Christophe.
2ND PRIZE – "LE COQ DE PECHE DU LIMOUSIN"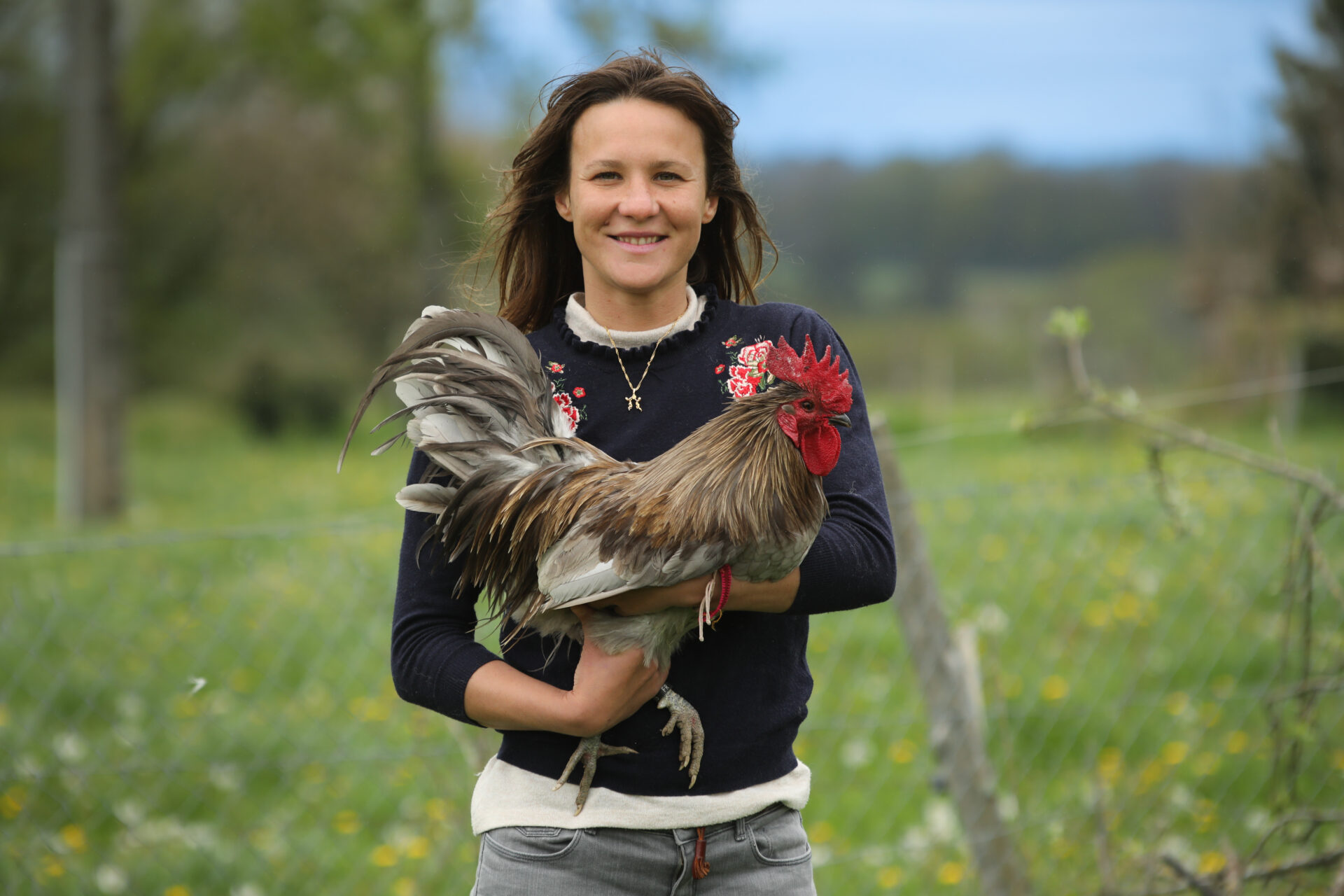 Victoire Carton lead an educational project on a rooster breed called "Le coq de pêche du Limousin". Within an agricultural high school located in Corrèze (Nouvelle-Aquitaine, France), she run a farm which attaches a real importance to the educational aspect of the rural economy. Around her, many actors work hand in hand to perpetuate this endangered species.
Initially, the animal was known for its feathers, which were used as bait for fishing. Victoire has adapted her farm into a space for the preservation of this breed. "Through the educational aspect, we want to make this farm a place of transmission and awareness of the threat of extinction of the species," says Victoire. Today, she is opening a dialogue with other local players to exchange information on the genetic heritage of the peach cockerel and thus encourage its reproduction.
3RD PRIZE – "LA CHEVRE POITEVINE"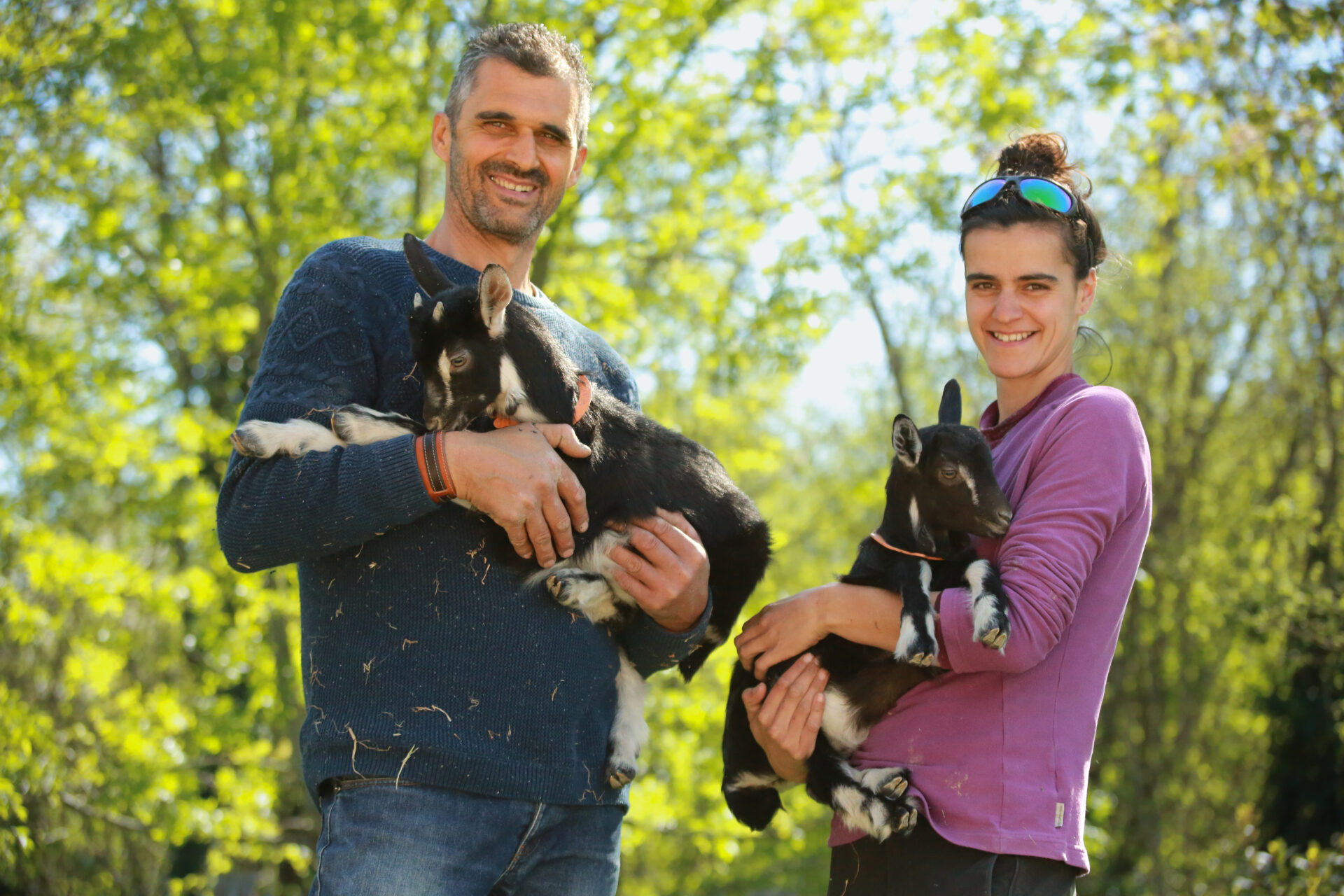 Mathias and Charline Chebrou run a farm located in the Deux-Sevres (Nouvelle Aquitaine, France), including the development of a nursery to promote "La chèvre poitevine", the local goat breed. Father and daughter travel all over France to search the best goats. Rigorously selected, they will become part of a producer's herd in order to ensure quality genetics and standards.
Inbreeding is indeed a vector of mortality and undermines the permanence of this goat. A rigorous genetic selection ensures the production of a reliable milk. "This project revolves around quality, animal welfare and raising awareness among professionals and individuals," says Mathias. Each year, nearly 300 goats join Mathias and Charline's production, which ensures the development of this breed.
Farm animals are also among the species to be protected
At a time when people are becoming more aware of the future of our planet, the threat to biodiversity is being highlighted more than ever. While there is no doubt that some wildlife species are in danger of extinction, many people are still unaware that the same is true for our farm animals. According to the Food and Agriculture Organisation of the United Nations (FAO), more than 17% of the world's livestock breeds are threatened with extinction, with one breed disappearing for ever every month. Faced with new health, climatic and environmental challenges, several French breeders are working to preserve this biodiversity by improving our genetic heritage. Through various ecologically responsible projects led by passionate people, they fight against the extinction of endemic breeds.
To award them and choose the three winners of the Animal Agrobiodiversity Prize, the jury based itself on three main criteria: the economic value of the project, its social or environmental impact on an area, and the awareness and communication actions around a breed to be conserved.
"The more years go by, the more the Agrobiodiversity Award seems like an obvious way to support these breeders who work every day to promote sustainable agricultural projects and animal biodiversity. Since the creation of the award 10 years ago, the urgency of preserving our agricultural biodiversity has not diminished, and we at Ceva Santé Animale are proud to be able to highlight these projects that are essential to protecting our ecosystems and strengthening the link between humans, animals and the environment."
Dr Marc Prikazsky, CEO of Ceva Santé Animale
"The Fondation du patrimoine's mission is to preserve both built and natural heritage. In the countryside, our native landraces have shaped the landscape and continue to preserve it today. They are rich in a unique genetic heritage. Since the award's inception 10 years ago, we have seen such a positive response to the winners that we are even more proud to be able to use this award to support breeders who preserve this living heritage that belongs to us all."
Célia Verot, Director General of the Fondation du patrimoine