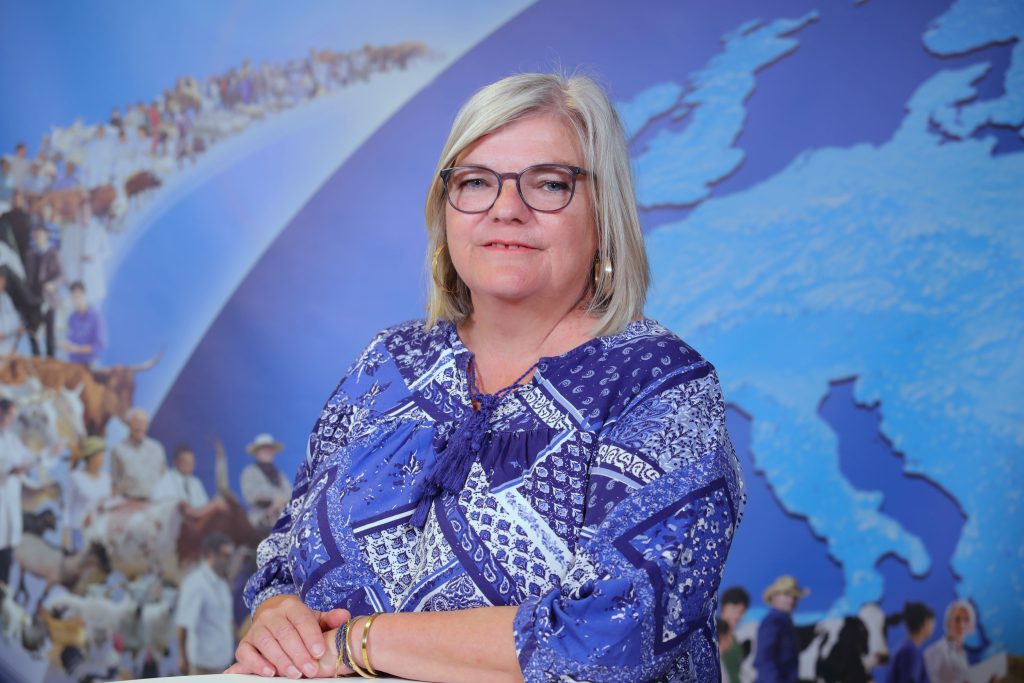 It is essential to take the utmost care of animals. Human welfare is bound to animal welfare, which must always be protected.
Beatrice Besche
DVM, Clinical Methodology and Animal Welfare Manager - Ceva Libourne Campus - France
As an animal health company, we have a responsibility to use our veterinary expertise for the good of all animals and our society.
At Ceva we are convinced that veterinarians play a key role in guaranteeing animal care and welfare. Therefore half of our Executive Committee is made of veterinarians as well as many of our employees, including Beatrice Besche.
A trained veterinarian, she has worked for over a decade at Ceva, developing critically needed medicines in animal health, aimed at improving the health and well-being of millions of animals.
Thank you for your continued hard work and dedication Béatrice!
It is essential to take the utmost care of animals. We develop products that will restore and maintain the health of millions of animal across the world. Human welfare is bound to animal welfare, which must always be protected.

Beatrice Besche
DVM, Clinical Methodology and Animal Welfare Manager – Ceva Libourne Campus – France