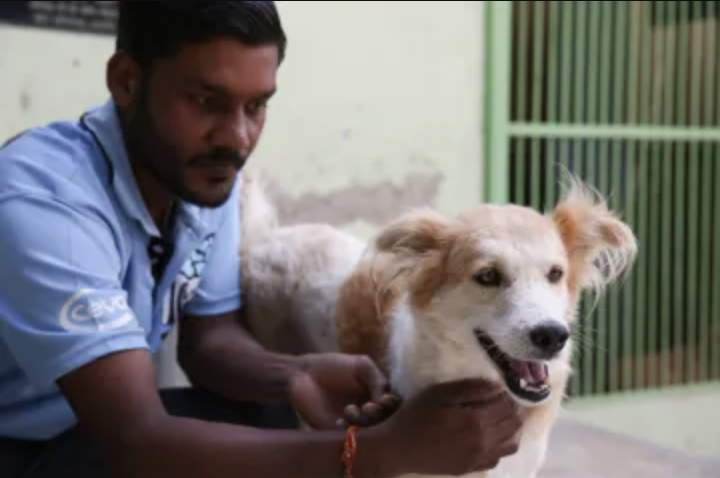 In 2012, the founder of TOLFA, a small animal welfare charity based in Northern India, was recognised as Ceva's Veterinary Nurse of the Year as part of Ceva UK's annual Animal Welfare Awards.
That award marked the start of an ongoing relationship which has seen Ceva providing a wide range of support to this small but hard working organisation. The kudos the award brought TOLFA also raised its pro le and enabled it to be more effective in its fund-raising activities.
TOLFA short for Tree of Life for Animals – is a busy animal hospital and shelter based in Rajasthan, Northern India. TOLFA's work includes rescuing and treating sick and injured street animals, especially dogs and cattle, neutering and spaying stray dogs and vaccinating them against rabies, running mobile rural animal clinics and educating communities, especially children about animal welfare and rabiesprevention.Since2005TOLFA has provided medical care, vaccinations, veterinary treatment and spaying or neutering to more than 100,000 animals and helped transform people's attitudes to animal welfare in this part of India.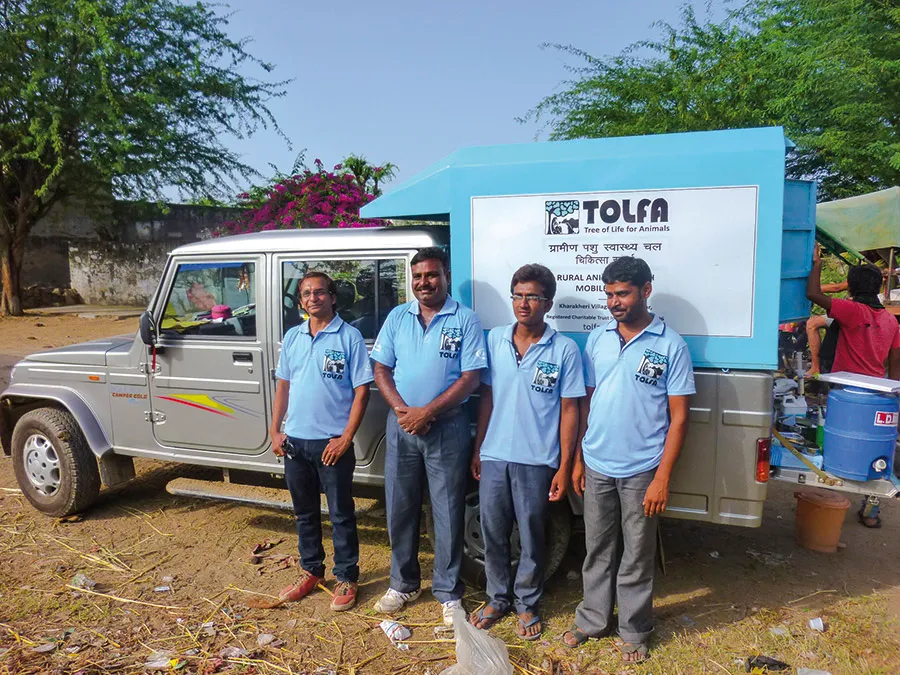 Since 2012, Ceva has supported TOLFA in a variety of ways such as sponsoring the printing of a fund-raising calendar, sponsoring uniforms for the charity's 36 sta at the animal hospital in India and providing other types of practical support.
Clara Nowak, TOLFA's UK Manager, explained:
We are extremely thankful for our relationship with Ceva. Their vision and approach is very much in line with TOLFA's. We work with animals but also help people through good veterinary practice and our approach to good animal welfare.