Ceva talks to Matthieu Pires, Avranchin sheep farmer, on the importance of eco-grazing.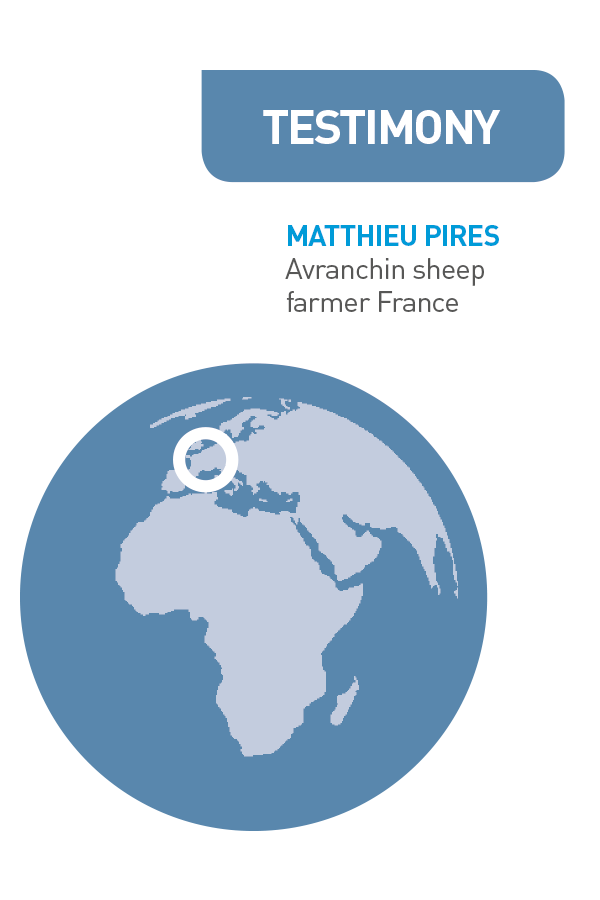 "I believe there is a place today for farmers who can give a more positive image of eco-grazing through their professionalism and by responding to the needs of municipalities and local authorities for upkeep of their land."
In recent years, eco-grazing has gained in popularity for the benefits it can bring to farmers, animals, and the land. Eco-grazing is an alternative solution to managing environments by using semi-feral breeds of grazing animals to maintain a variety of wild habitats and promote biodiversity, especially amongst breeds that are seen as having little value. Matthieu Pires is an Avranchin sheep farmer and the winner of the 1st Prize of the 2014 Foundation du Patrimoine agrobiodiversity competition. Here he tells us of the benefits and challenges he faces when promoting eco-grazing in France.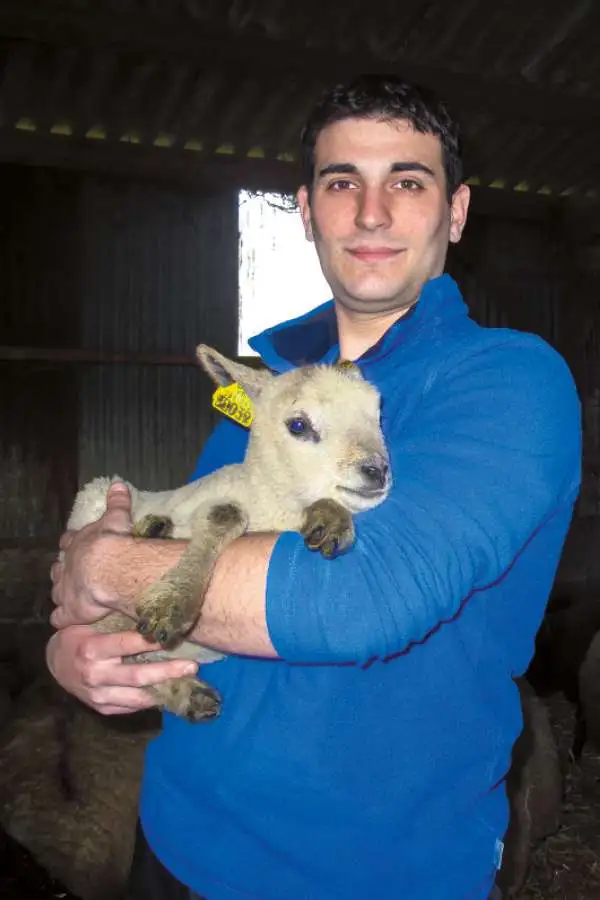 We are given access to land free of charge under 10-year contracts defining environmental specifications and we put the animals to graze on these plots of municipal land that therefore cost us nothing for the year. We do transport the ewes at our expense, but those costs are much less than those of a farm. And that is where ancient breeds such as the Avranchin come into their own.
They are quite happy to graze land that is wet or on steep terrain and can live on mediocre quality grass, yet produce lots of lambs. At the beginning of 2013, we only had 5 hectares, while today we manage over 40 hectares in a dozen municipalities. In fact, we don't have enough sheep to keep all the land in shape, we need 200 more.
What has changed for us in using the Avranchin breed is that we can no longer refer to the accepted theories about sheep management. We are working here with an ancient breed that is almost extinct. We rely a lot on older shepherds who have continued to keep sheep of this breed. The difficulty is adapting that know-how to today's methods and ways of doing things.
But we have come to realize that if we listen to the animals themselves, we get the best understanding. The key is just to observe them and adapt to their needs."
At Ceva, we believe that eco-grazing and biodiversity are important tools in how we manage our natural environment and maintain genetic diversity.
This supports our key mission to contribute to feeding the world, by ensuring quantity, quality, and diversity. As such, Ceva is a proud sponsor of the Foundation du Patrimoine agrobiodiversity competition, which will announce the winners of the 2017 competition in February.