Global One Health Day, the New "Green Deal" in Europe and how livestock can be a strong part of a healthier future
More than a decade ago, Ceva committed to become a One Health company.  We understood that our primary purpose of protecting the health of animals had a much bigger impact on society than simply caring for animals alone.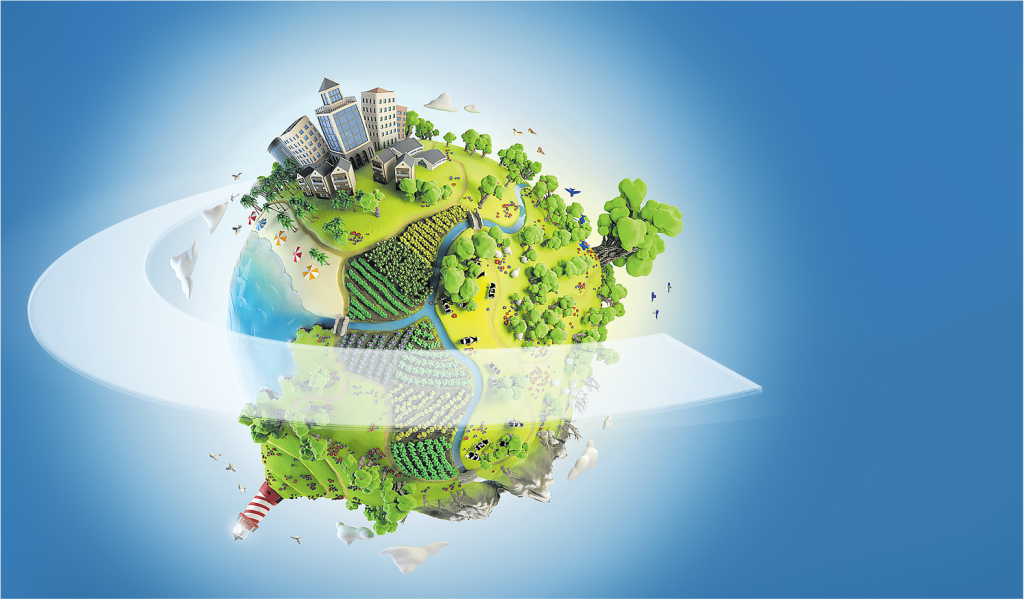 More than a decade ago, Ceva committed to become a One Health company. We understood that our primary purpose of protecting the health of animals had a much bigger impact on society than simply caring for animals alone.
One Health is a much broader and more holistic concept that many realise. It goes well beyond healthy animals and healthy people, and the management of diseases that can spread between us (zoonoses). Understandably, however, these are at the forefront of people's minds during the current global Covid-19 pandemic, which likely originated in wild animals. In fact, One Health also covers issues such as climate change, environmental pollution, biodiversity, food safety and antimicrobial resistance amongst others.
With this broader definition of One Health in mind, a recent report commissioned by the European Commission, titled "Future of EU livestock: how to contribute to a sustainable agricultural sector?" raises some interesting ideas and more nuanced arguments, many of which run counter to the increasingly prevalent narrative that livestock are 'bad' for the planet.
The EU has set itself the very ambitious target of achieving carbon neutrality by 2050. Focusing on agriculture and the role of livestock, the report points says that to achieve this: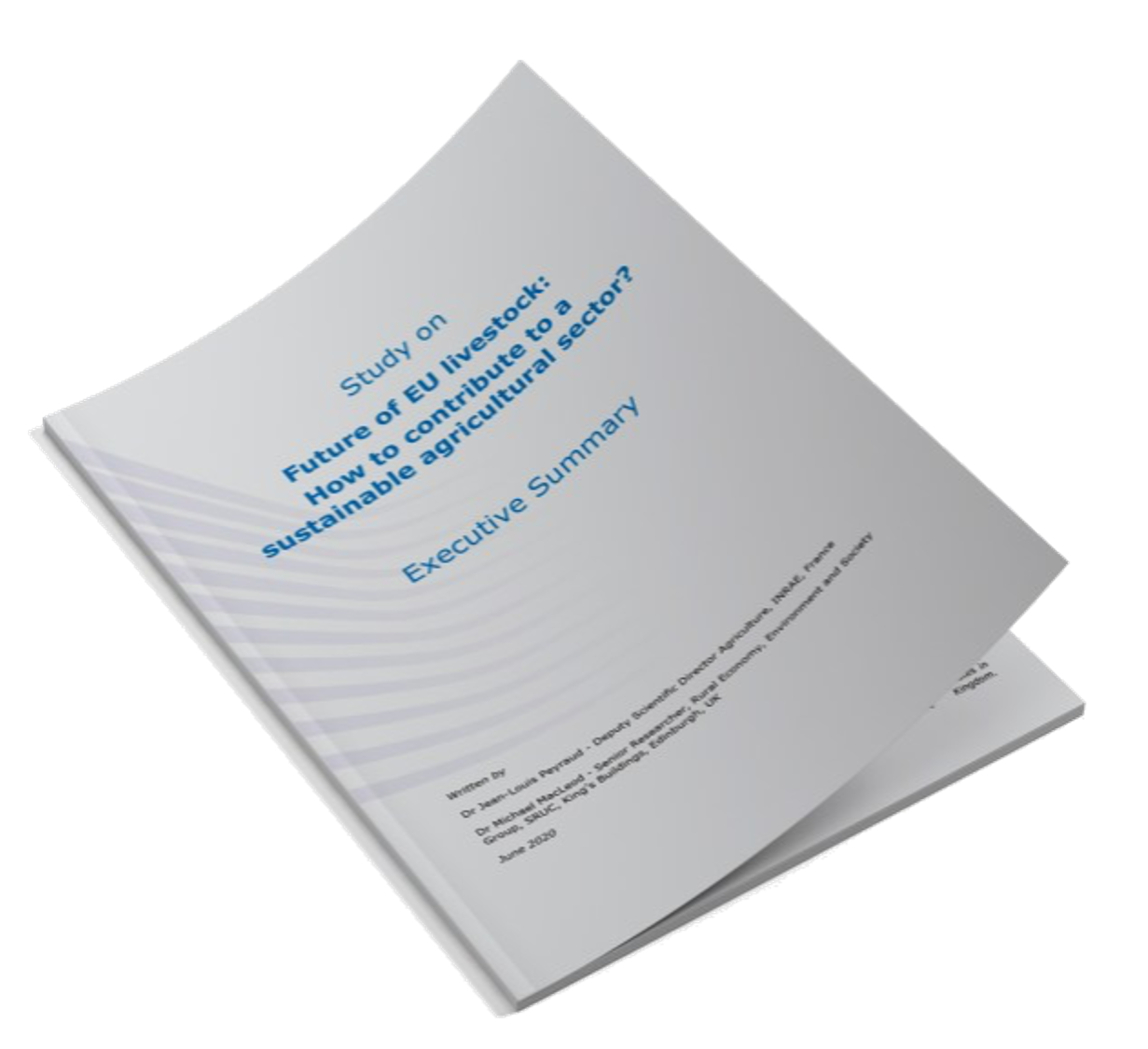 "A conversion of the agricultural sector is required that targets nearly every aspect and requires the deployment of technology and new business models with supportive policies and legislation. As a part of the agri-food system, livestock farming should reduce its own impacts but it is also part of the solution. Reconnecting livestock and crop production offer tremendous opportunities to develop more efficient agri-food systems, to eliminate losses by recycling biomass between sectors, to reduce GHG emissions and contribute to removing CO2 from atmosphere, to regain the quality of ecosystems while ensuring resource security and adaptation to climate. Livestock can also provide some valuable services more easily than the cropping sector (employment in marginal rural areas, landscape management, and soil fertility). These provide new responsibilities for the livestock sector to achieve synergies."
The paper goes on to suggest three pathways to improved livestock sustainability.
1- Improving efficiency
The authors suggest that we need animals with a better balance between productivity and other production traits than in the past. For example, in dairy systems, while milk production must remain a key objective, other traits such as cow fertility rate, the number of lactations per cow and the absence of diseases also need to be considered.
2- The substitution of inputs with lower environmental impact.
For example, the use of N-fixing legumes and a well-managed return to the soil of livestock manure can significantly reduce the amount of synthetic fertiliser applied, thereby reducing emissions while contributing to closing the nutrient cycles, reducing fossil energy use and increasing soil content. Another example here, which Ceva wholeheartedly supports, is preventive approaches to disease management which will allow reductions in the use of antimicrobials.
3- Multiply the ways in which livestock contribute to the circularity of the food systems.
This includes the ability of livestock to use a diversity of plants and recycle plant material inedible by people.
As the paper explains: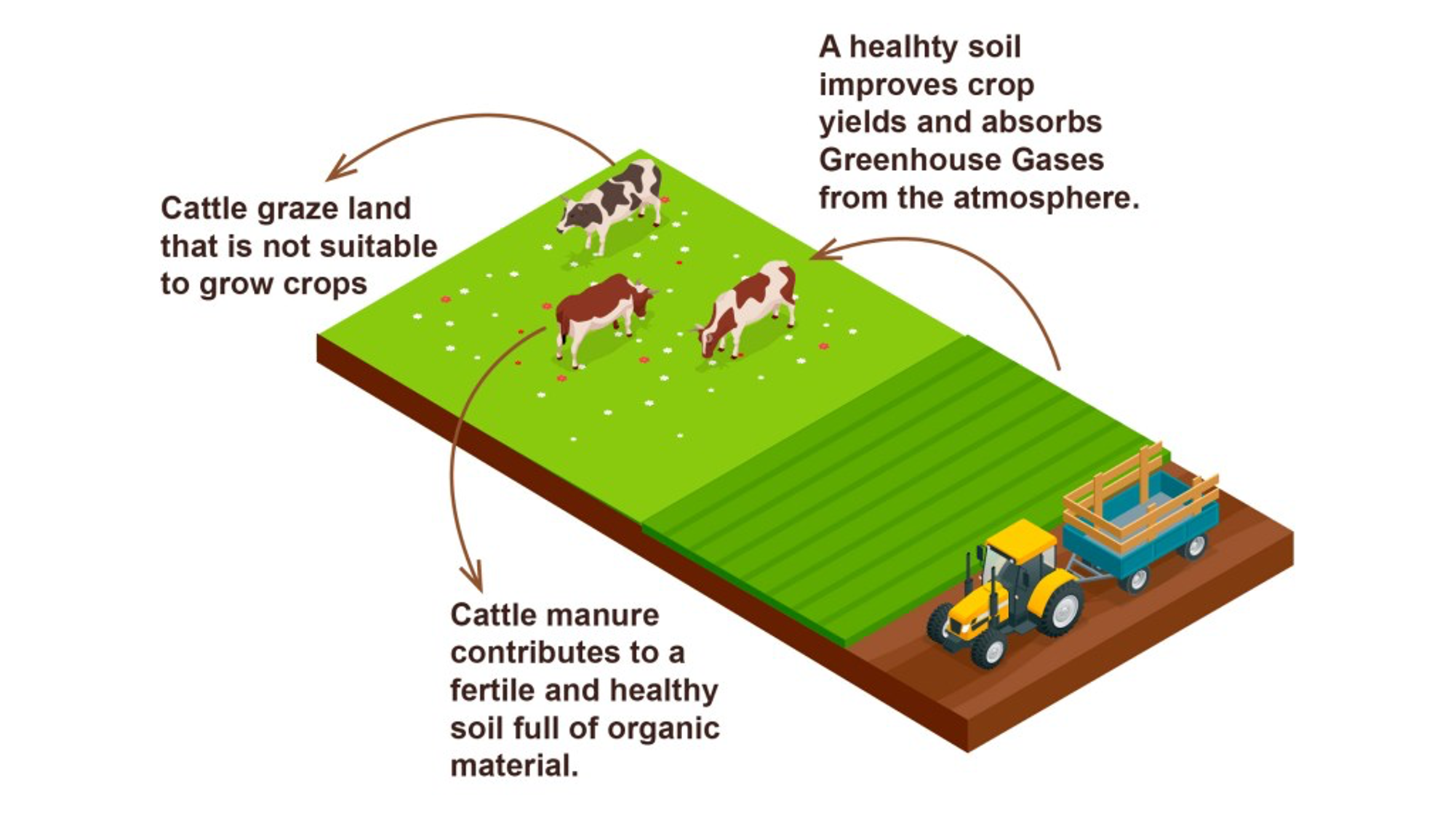 "This allows for diversification of crop rotations with benefits in terms of reduction of pest pressure and chemical inputs, closing of nutrient cycles, improvement of soil fertility, enhancement of biodiversity, reduction of specific crops for feed…This also includes the development of exchange of manures between livestock and arable farming regions with expected benefits in terms of reduction of mineral N fertilization, increase of soil C sequestration, and reduction of nutrient losses. Manure bio-refineries will allow producing normalized bio fertilizers. Biogas production will generate renewable energy at farm level or for other sectors of economy."
A key danger highlighted by the paper is responding by reducing the number of livestock in Europe. Given the high levels of consumption of meat, milk and eggs, such an approach would simply displace production from the EU to other parts of the world.
A key danger highlighted by this paper is any move to drastically reduce the number of livestock in Europe. Given the current levels of consumption of meat, milk and eggs in the region, such an approach would simply displace production from the EU to other parts of the world. EU livestock production is relatively efficient, so this is likely to lead to net increases in environmental impact. Also, the resultant land use changes could also be harmful: conversion of pastures to arable crops could lead to soil carbon losses and increased pesticides use, while conversion of pasture to woodland will provide benefits in terms of carbon storage, but may have negative impacts on rural vitality or wildfire risk.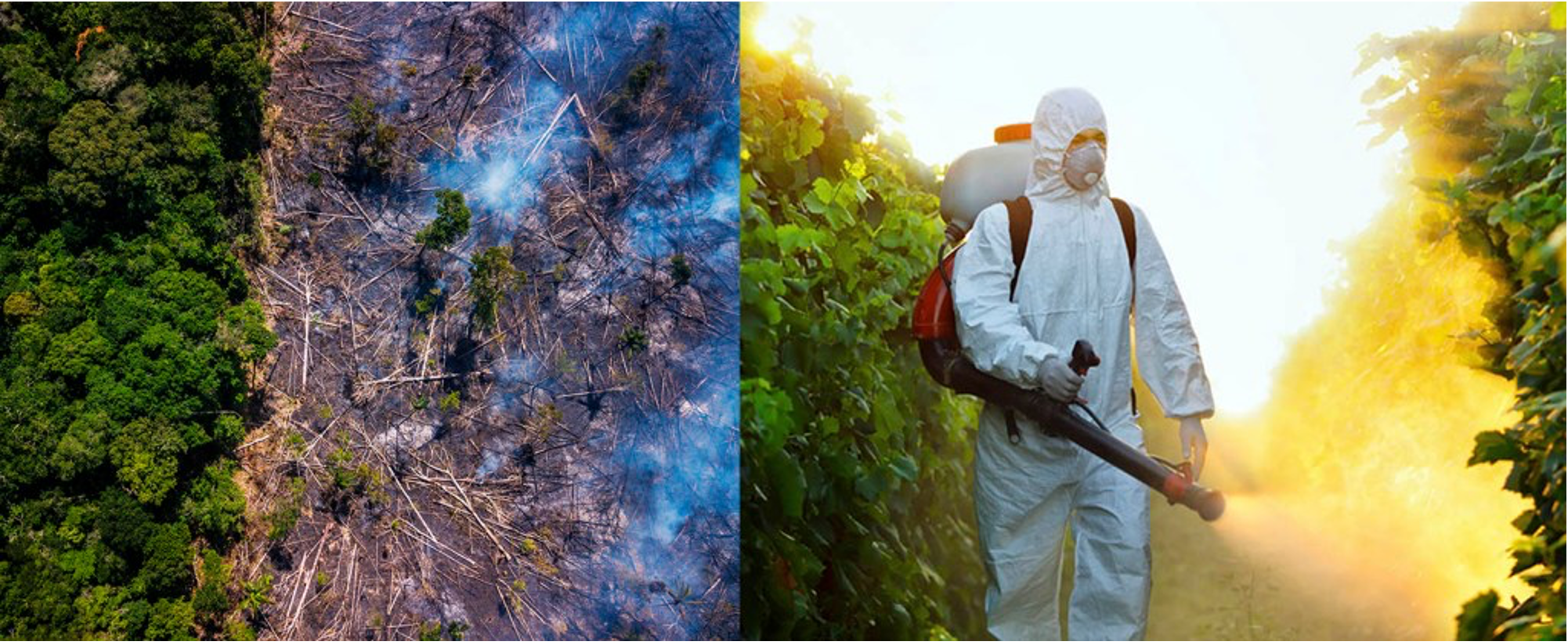 The social impacts would extend beyond the livestock sector as many of the valued landscapes and cuisines of the EU have evolved alongside livestock production.
Agriculture, especially intensive arable farming, is associated with reductions in biodiversity, that is impoverished diversity of wild plants and animals – from mammals to microbes – in the landscape. In contrast, livestock, especially extensively managed ruminants, can have positive impacts on biodiversity through the maintenance of permanent grasslands and hedges.
Throughout Europe, 'high natural value' agricultural areas are most often associated with ruminant-based grassland systems. About half of endemic plant species and half of bird species in Europe depend on permanent grassland habitats and these areas also constitute important habitat for invertebrates. Even temporary grassland in mixed crop-livestock systems has a positive impact on biodiversity, especially for bees, arthropods and birds. In mountainous areas, grasslands maintained by grazing cattle, sheep and goats often have greater plant and animal diversity than the same landscapes covered in woods and shrubs.
In its conclusion the paper states that by implementing these three pathways, much can be done to reduce livestock's negative impacts and maximise its positive impacts. It explains that the overall goal is to arrive at a low carbon, resource efficient agri-food system that provides a wide range of environmental goods and services, such as healthy soils, biodiversity and an attractive landscape, and that Europe's livestock have a major role to play in delivering these.
With its commitment to prioritizing preventive approaches to disease control and a number of initiatives that are helping to reduce use of antimicrobials to a minimum, Ceva is already contributing towards the first two pathways. In France, our co-creation of the National Prize for Animal Agrobiodiversity with the Fondation du Patrimoine, endorsed by the Ministry of Agriculture over 8 years ago has brought to the fore the contribution of over 20 livestock farmers and projects that are contributing meaningfully to preserving valuable natural diversity in the country.
Going forward, Ceva will redouble its efforts to help improve the sustainability of animal agriculture as part of its broader commitment to living up to the One Health for all ideal.