A research paper published in the Journal of Ethnobiology in December 2020 suggests that the evolution of the partnership between people and dogs was "disproportionately influenced by dogs' relationships with women."
Women, it seems, were more likely to regard dogs as a type of person, include them in family life and treat them with affection. Stories in the popular press inevitably simplified this to dogs being 'woman's best friend'.
Ceva has long been a passionate advocate of the bond that links animals, especially dogs, with all people – men or women, young or old.
The company supports and champions a wide range of initiatives all around the world focused on the diverse roles that dogs can play in society. Thanks to the commitment of specialist charities and organisations, and their dedicated staff and volunteers, especially trained dogs are bringing benefits to families, young people, the elderly, people living with various health conditions and challenges, even helping endangered wildlife.
And through partnerships with multi-disciplinary teams of scientists, Ceva is helping to generate sound evidence that demonstrates the economic as well as health and social value dogs can provide. Such research also provides the basis for sound best-practice that recognises the health and wellbeing of both dogs and the people they support.
Below, we highlight four contrasting examples of the type of work Ceva supports, all based on the unique bond that exists between people and dogs.
Ceva support helps to ensure animal-assisted interventions are good for animals as well as people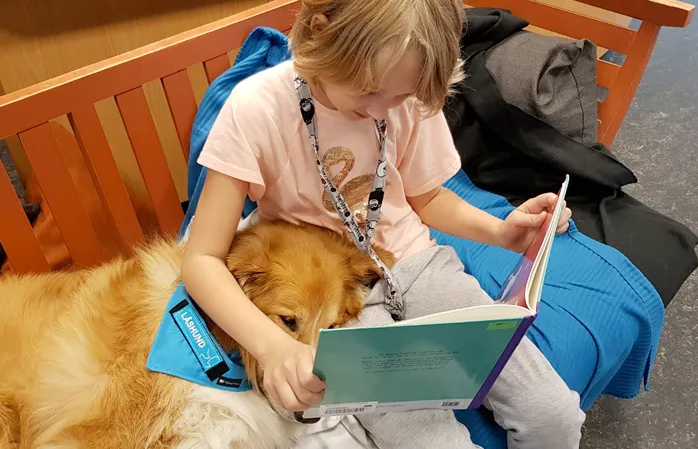 A wide range of animals, especially but not only dogs, are used to support people living with a variety of conditions, helping them to enjoy more fulfilling lives. These include fully trained and officially recognised guide dogs for the blind, hearing dogs for the deaf and assistance dogs for individuals living with a range of physical and mental challenges. Animal assisted intervention (AAIs) also include a host of less formal interventions, such as the calming influence of introducing dogs to families with autistic children or various types of pets, farm and exotic animals – dogs, guinea pigs, lambs, alpacas, penguins even – that are used in community settings, such as special needs classrooms and care homes, by trained handlers where they help reduce tension and anxiety and promote social interaction amongst other benefits.
Over the past decade Ceva has been living up to its 'together beyond animal health' vision by supporting various activities related to AAI. The focus of much of this work is to work with practitioners and researchers to help improve the quality of AAIs, especially through paying careful attention to the welfare of animals as well as people. While there is now a growing body of evidence, based on well conducted studies, to show the impact of AAI on the health and wellbeing of people, until recently there has been few studies that have examined the impact of AAI on the animals.
While the concept of 'One Health', which links the health of people, animals and the environment, has become well known, there is now increasing recognition of the need for a 'One Welfare' approach, which recognises the need to consider the wellbeing of both people and animals.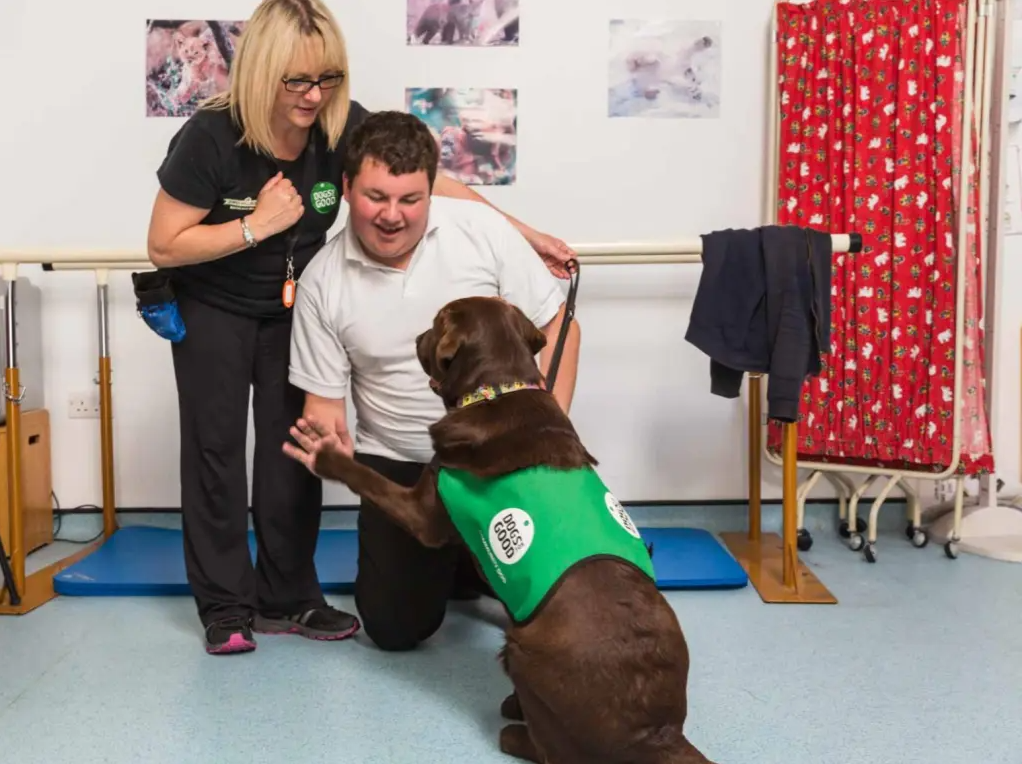 As Peter Gorbing, CEO of the UK charity Dogs for Good, which is supported by Ceva, points out:
"If you get it right for the dog and if you get people to understand how the dog can really interact and fit together with them, then you really do have something very special that takes it on to a whole different level."
Ceva's AAI-related activities include supporting research into various aspects of AAI to increase understanding of the approach and to enable evidence-based improvements to be made; helping to bring together AAI researchers and practitioners to facilitate exchange of ideas and experiences; and direct support to individual AAI programs in Australia, Brazil, France, Sweden and the UK to enable them to achieve even more.
Supporting Animal assisted intervention research
Ceva supports the work of a number of the leading researchers in the field of AAIs, all of whom are members of the pioneering Faculty of Psychology and Educational Sciences at the Open University in Heerlen, the Netherlands.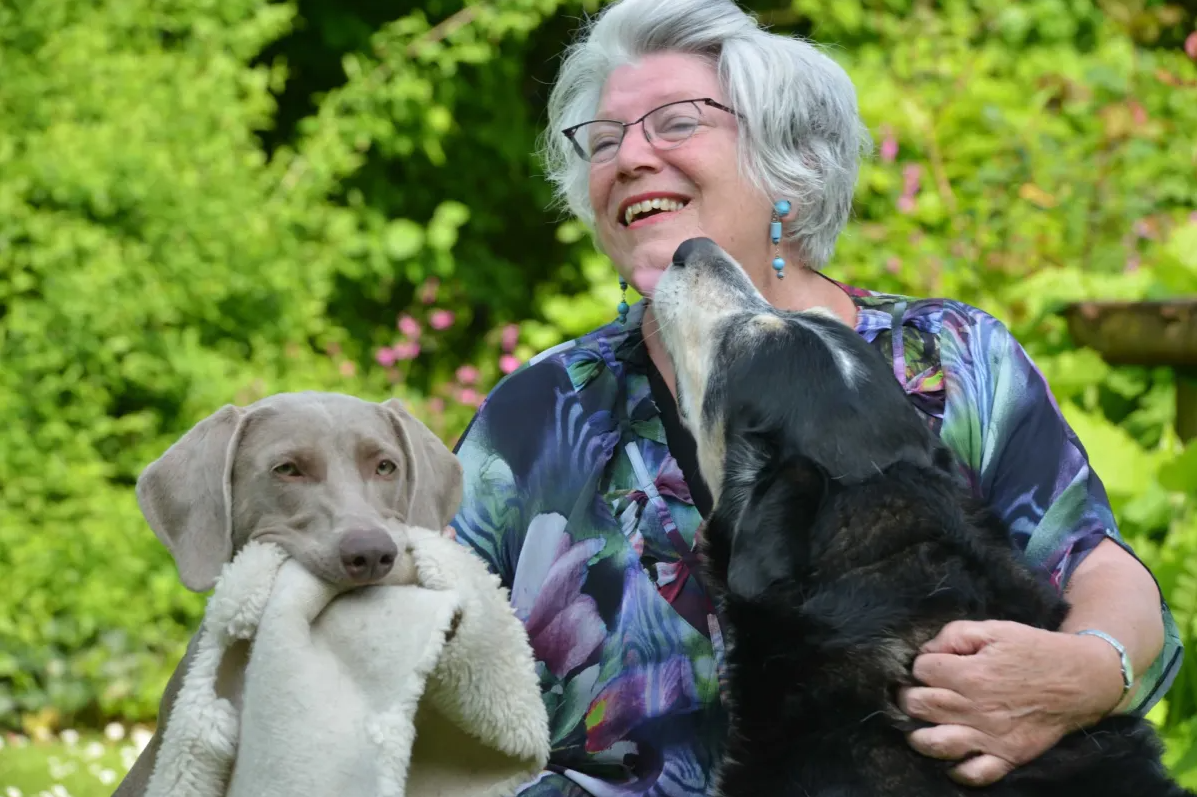 Ceva support helps Marie-Jose Enders-Slegers, who is Professor of Anthrozoology at the Faculty and also President of the International Association of Human-Animal Interaction Organizations (IAHAIO), carry out her research. This currently focuses on developing methodologies to assess the behaviour of animals in AAIs and tools to enable professionals in this field to easily determine whether the animals are at ease and healthy.
Ceva also supports the work of Tynke de Winkel who is working to develop a scientifically-based model that can be used to measure the welfare of dogs in AAIs.
As she explains: "A lot of research is only possible when there is support from companies. We are very grateful that Ceva helps support this important work. So far, there is a lot of research on the impact for people, but we think it is also important to focus on the animal. If the animal welfare is very poor, maybe the results of the animal-assisted intervention is also very poor: we think the two are related to each other."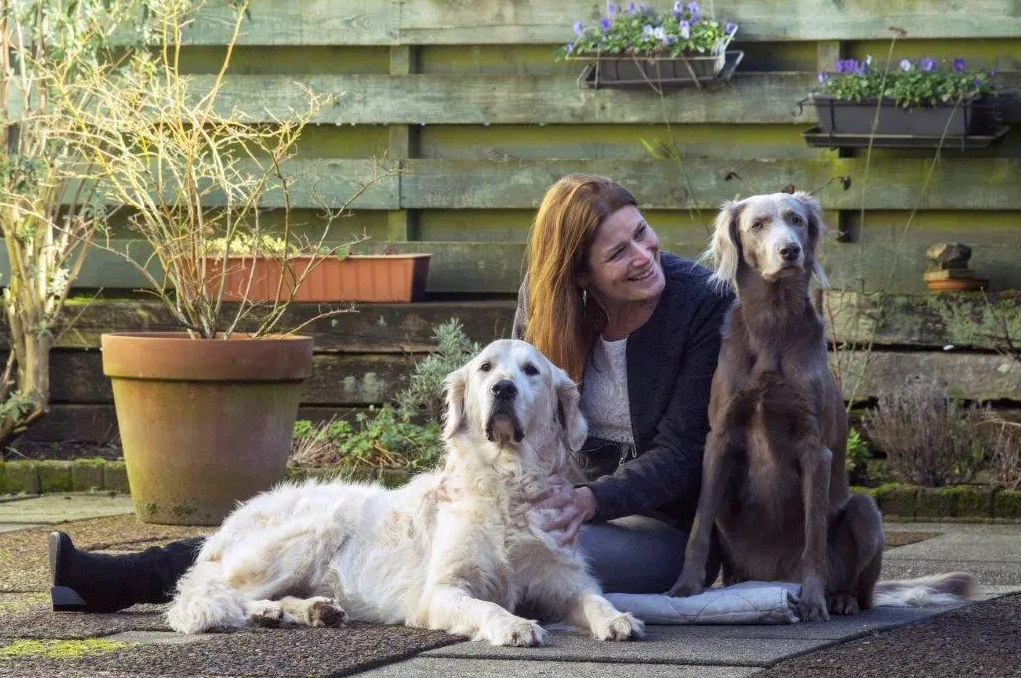 Finally, Ceva supports the work of Richard Griffioen, a visiting researcher at the Faculty and busy AAI practitioner. In late 2020, Richard completed his thesis, which worked towards his dream of having "a theory that explains how animal assisted interventions work and [can] make them better." Careful observation of AAI sessions involving children with either Downes Syndrome or who were on the autistic spectrum and dogs suggested the beneficial impacts may be due to synchrony, i.e. the coordination of behaviour between the child and the dog. Richard's work also demonstrated a decrease in cortisol levels of children, an indication of decreased stress, during the AAI sessions with dogs.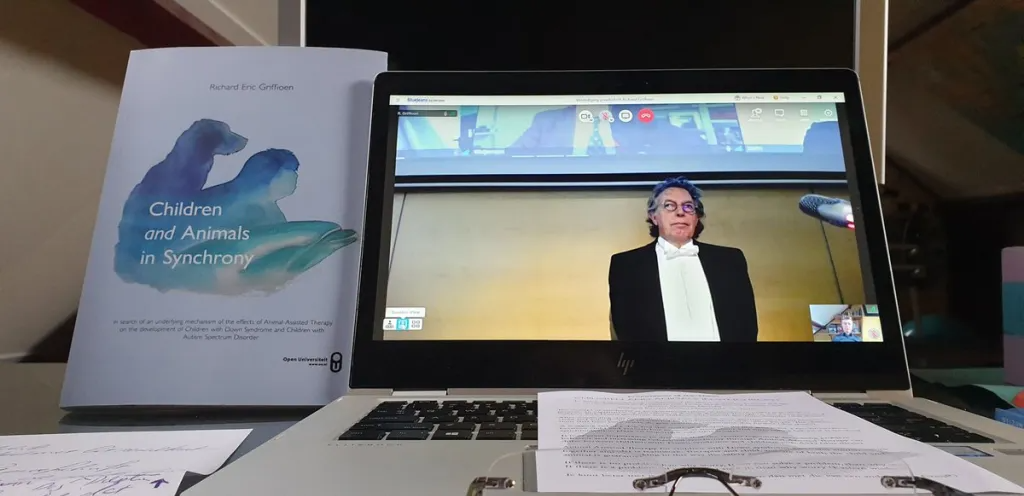 Facilitating exchange of ideas and experiences
Since 2010, Ceva has been proud to sponsor the International Association of Human-Animal Interaction Organizations (IAHAIO). The IAHAIO aims to provide international leadership in advancing the field of human-animal interaction through promoting research, education and collaboration among its membership, policy makers, practitioners, other human-animal interaction organizations and the general public. 
In April 2019 the IAHAIO held its 15th triennial conference in Brewster, New York with the theme Science Meets Practice: Creating Healthy Environments for People and Animals. This conference highlighted the interconnectedness of the science and study of human-animal interactions and the practical delivery of programs in wide-ranging environments. Conference sessions enabled participants to share and learn about AAIs for children and adolescents, studies about best practice and effective methods for studying AAI and evaluating outcomes.
Amongst those attending the event at Brewster was Jody Donohue, Ceva's U.S. communications manager, who noted that: "Attendees included researchers, practitioners, students, educators, social workers, psychologists and others interested in learning more about current innovations across the globe in the field of animal-assisted interventions and human-animal interaction. So many of these professionals shared stories of how Adaptil®has helped reduce stress in their working dog programs, supporting people of many diverse backgrounds and abilities."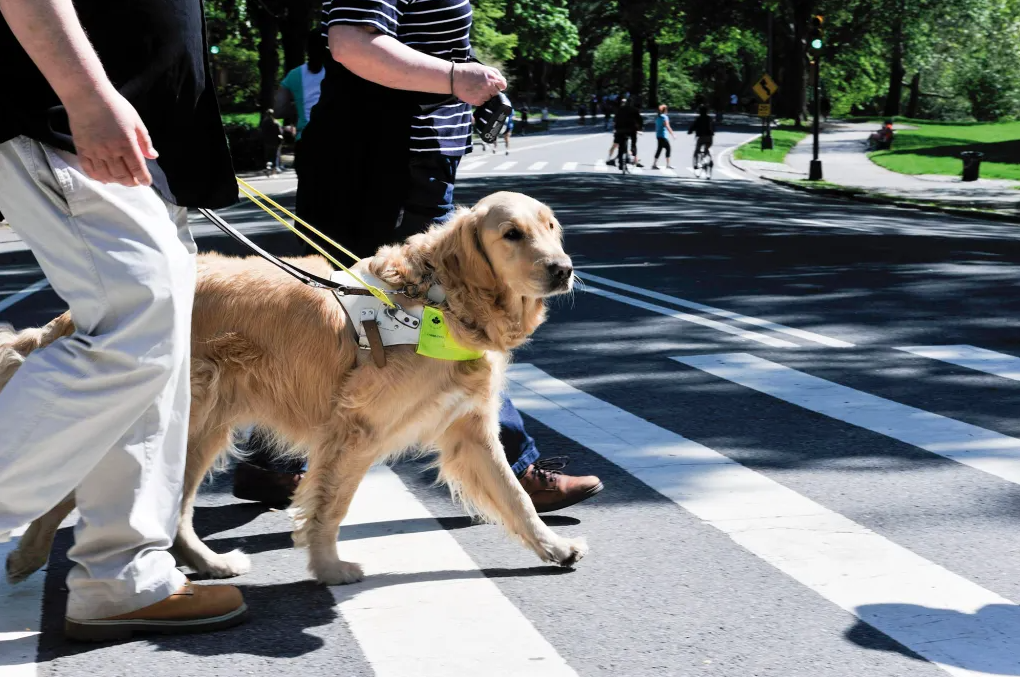 What is Adaptil?:
Adaptil® is the synthetic copy of the natural dog appeasing pheromone released by the mother dog 2-3 days after giving birth. This pheromone comforts and supports the puppies, giving them the confidence to explore the outside world. This dog appeasing pheromone has been proven to have a comforting effect on both puppies and adult dogs during stressful situations and also helps support their training and socialisation.
Ceva is a pioneer and global leader in the field of pheromone-based behavioural products for dogs and cats.
Direct support to AAI programs
In 2016, Ceva Australia committed to sponsoring the training of an assistance dog in partnership with Assistance Dogs Australia. From the outset, Ceva staff were fully onboard; they held a competition for the honour of naming the golden retriever pup – the winner chose Lola – and closely followed progress throughout the two-year training period and beyond. Now fully trained, Lola has a full-time role as an assistance dog at North Gosford Training Centre, a special school that caters for children aged 10-16 years with a history of behavioural difficulties or emotional disturbances.
In France, Ceva provides support to the Aliénor Sud-Ouest Guide Dog School (Bordeaux), which trains future guide dogs for the visually impaired. In France, just 160 fully trained guide dogs become available each year: this meets only a fraction of the demand from around 200,000 people who could benefit from the support such dogs provide.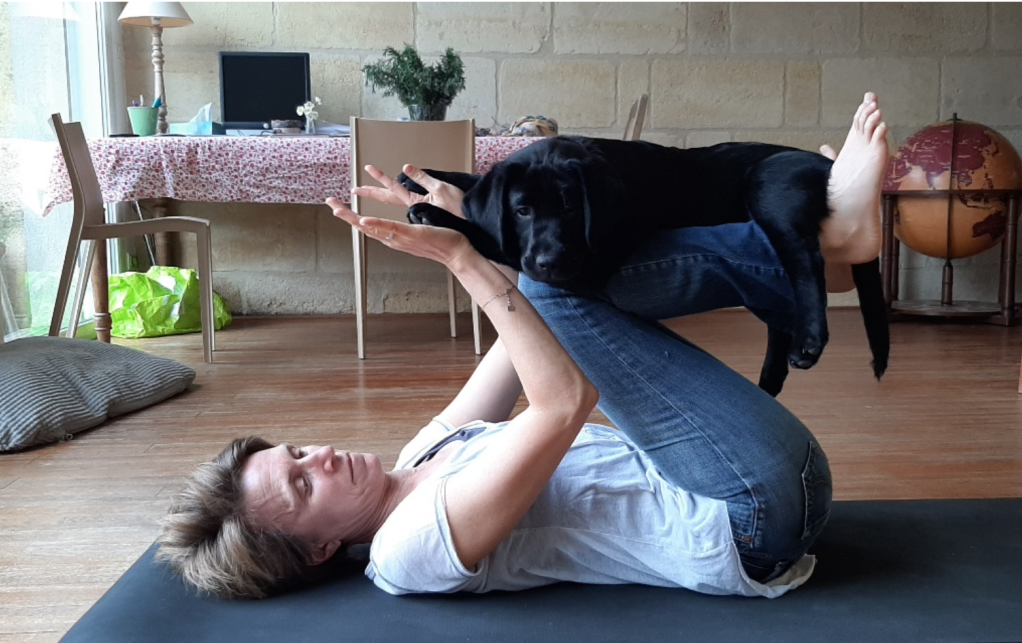 Handi'Chiens is another French organisation with a mission to train and provide service dogs for children and adults living with a range of conditions, 'social companion' dogs for institutions such as day care facilities for the elderly, and response dogs for people with epilepsy – all at no cost to the recipients.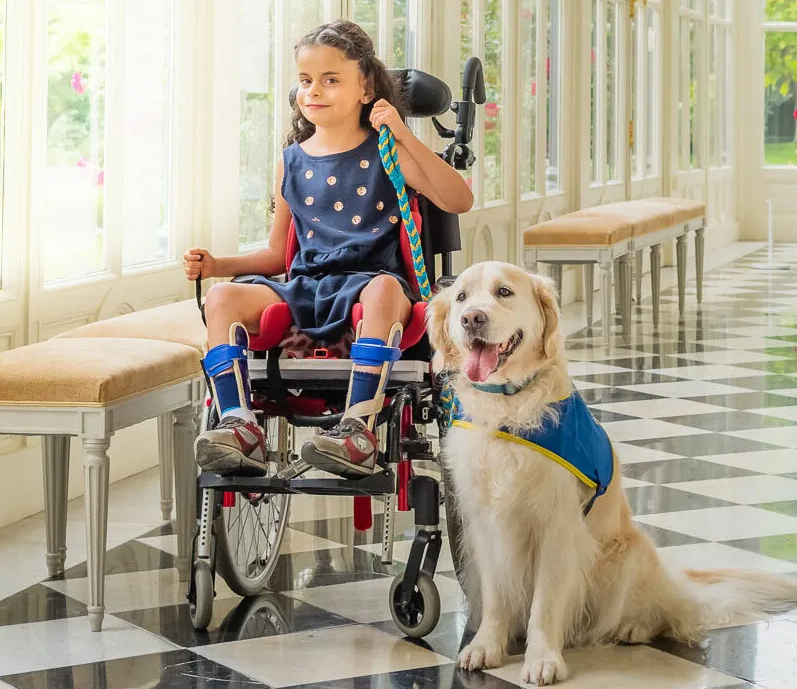 Ceva was inspired to support Handi'Chiens after Mélanie Rougier, one of the company's veterinarians, supported the organisation in various ways including taking part in the Raid Amazones, a gruelling annual international team sporting challenge for women. Building on the enthusiasm that this initiative generated both within the company and externally, Ceva Laval Campus decided to top up the funds the team had raised to cover the full cost of training an assistance dog. In 2018, Ceva went on to demonstrate its long-term commitment by signing a 5-year partnership agreement with Handi'Chiens to support the training of service dogs.
In 2018, Ceva began a long-term partnership with the UK charity Dogs for Good. Previously known as Dogs for the Disabled, the organisation uses dogs in a wide range of innovative ways so they can help people overcome specific challenges and enrich and improve lives and communities. To begin with, the focus of the partnership has been on supporting Dogs for Good to develop a comprehensive online library of high-quality, evidence-based and independent information about all aspects of dogs.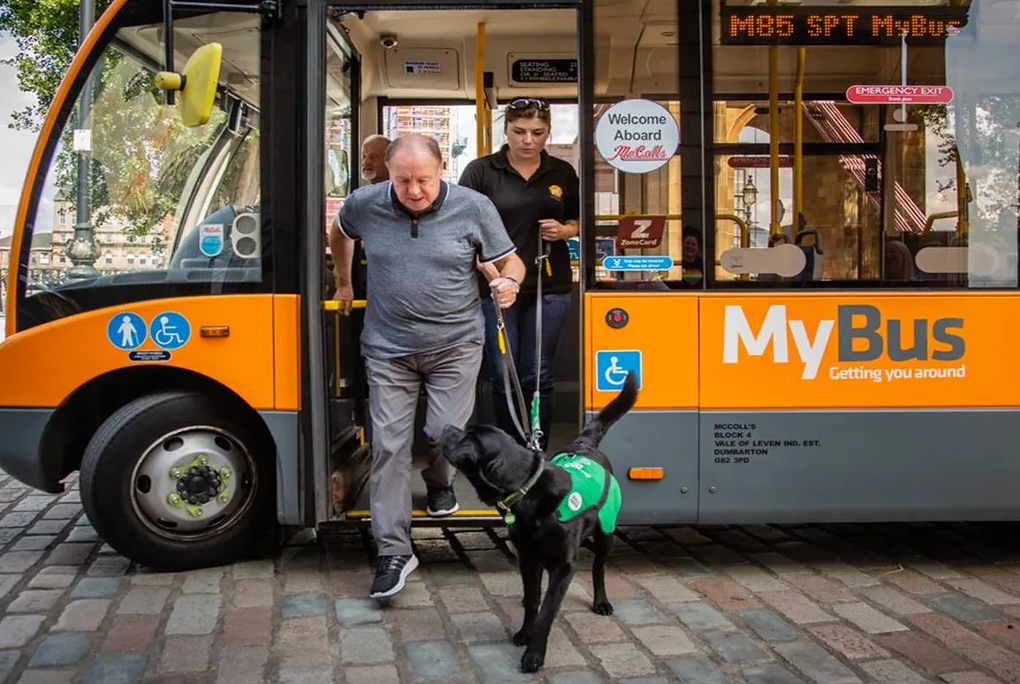 Initially this is targeted for use within Dogs for Good but the ultimate aim is to create and make available the 'go to' source of information for all dog owners and keepers. In 2018, Ceva was also proud to support Dogs for Good to stage a series of events around the country to acknowledge the 'power of dogs' as they celebrated their 40th anniversary. At these events, inspiring speakers revealed how dogs have changed their lives. Going forward, Ceva is keen to explore additional activities including exploring how Adaptil® can be used to help dogs engaged in Dogs for Goods various programs to cope better with potentially stressful periods of their lives.
Through its participation with IAHAIO, Ceva came to support two projects, one in France and one in Sweden. In France, Neurologist Dr Didier Vernay and equine psychotherapist Cecile Cardon from Clermont-Ferrand Hospital University work alongside ARDRA (association for research and development of re-education in Auvergne) to use equine therapy to assist people with multiple sclerosis.
In Sweden, the Humlamaden Rehabilitation Centre, established by Lis-Lott Anderson, helps patients with various medical conditions to recover through horse and dog assisted therapy. Ceva has also helped to bring the French and Swedish teams together, which has led to the development of new standards for animal-assisted interventions.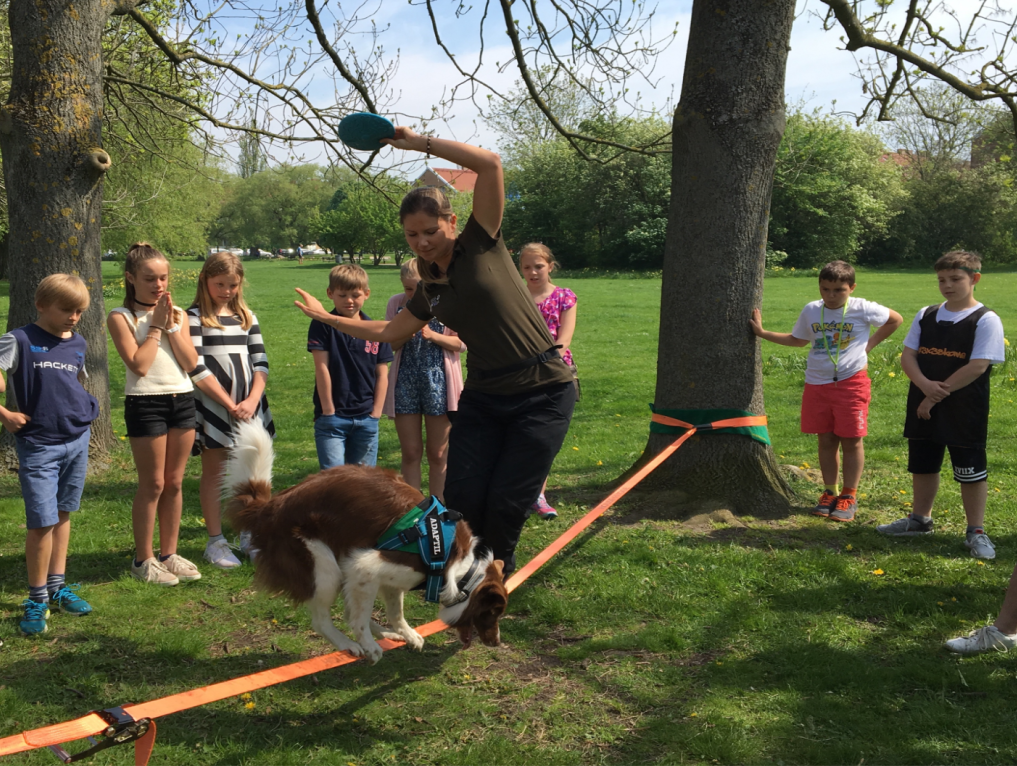 For the past 5 years, Ceva has also supported Mathilda Strom, an AAI practitioner and teacher and an ambassador for Adaptil®. As part of this support, Ceva sponsored Mathilda to attend the recent IAHAIO triennial conference; she really enjoyed the opportunity to meet with practitioners and researchers and returned home to Sweden inspired to do even more. Matilda and her dogs work with a wide range of people including those who are born with or experience traumatic brain damage, children in schools, the elderly, people living with drug-related problems and people with autism. Commenting on her work with children on the autistic spectrum, Matilda explained: "We have seen great results. Normally they can be a bit scared of being with other people. When we use the dogs, it makes them feel relaxed. The teachers have told us that after we have done the work with the dogs, they can see that the kids are playing after school."
Hearing Dogs for the Deaf
Ceva's support looking forward…
Over recent years, working with assistance dogs has become a global theme for Ceva – as the projects outlined above from all around the world testify. Looking ahead to how Ceva's support in this area should develop, Martin Mitchell explains: "As leaders in the area of animal welfare I think we have got to go further. We have a responsibility to really understand how those dogs are thinking, what is really happening in their minds, are they stressed, what more can we do to create the happiness that makes the whole bond so much more valuable."
As well as their proven contribution to improving people's wellbeing, evidence is now beginning to emerge that suggests AAIs can also have wide ranging economic benefits through enhancing the health and welfare of people. This is an area that Ceva is keen to explore further in the future. For example, with an estimated lifetime cost to the UK economy of up to £4.6 million for an individual with autism, it is easy to see how AAIs could make a real difference to individuals as well as wider society.
Growing old together: the elderly and their pets
Since May 2020, Ceva has supported the French charity TERPTA which was established to help the elderly keep in close contact with their pets when they move into care homes.
Ceva helps ensure elite detection dogs remain healthy as they protect endangered wildlife in West Africa
Since 2018, IFAW (the International Fund for Animal Welfare) has been working with the government in Benin, West Africa to extend the mission of the 'Cotonou canine brigade'. While previously the dogs in the brigade were used to detect drugs and explosives, now additional dogs are being trained to help tackle the illegal trade in endangered West African wildlife, especially by detecting smuggled elephant ivory and pangolin scales. Depending on the breed, a dog's sense of smell is 10,000 to 100,000 times more powerful than that of humans
Ceva hosts training centre for Covid-19 detection dogs
The exceptional ability of dogs to detect odours and their eagerness to please their human partners has led to dogs being trained to detect a wide range of substances. As a result, we have become accustomed to seeing sniffer dogs and their handlers on duty at airports and other high-security venues, on the hunt for concealed weapons, drugs or explosives.
Trials are also currently underway using dogs to detect patients with a range of diseases including some bacterial infections, malaria, cancer and Parkinson's diseases. Although these trials have produced interesting and encouraging results, detection dogs are not yet in routine or widespread use in clinical settings.
There is, however, growing evidence that elevated levels of a 'signature' of volatile organic compounds (VOCs) are associated with a specific disease. Dogs can be trained to detect these odours in the same way they can be trained to detect other substances, that is through positive reinforcement. During training, dogs, which are naturally eager to please their handlers, are rewarded with praise and treats when they respond appropriately to the target substance.
Now, as part of Ceva's response to the Covid-19 pandemic, a new initiative aims to explore the ability of dogs to detect patients who have tested positive for Covid-19.
The Cynocov project is being led by Bordeaux University Hospital, supported by Ceva and uses dogs and handlers from the local police and fire service.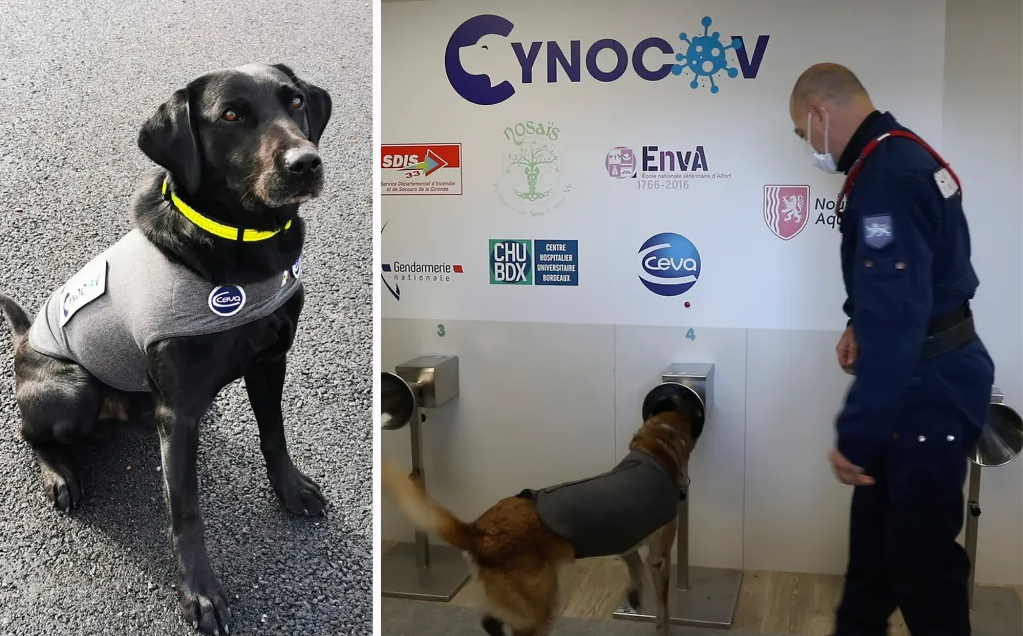 The work is based on methods developed by Professor Dominique Grandjean from the National Veterinary School of Alfort. Professor Grandjean is a canine specialist and since April 2020 he has led an international team investigating the use of dogs to detect Covid-positive patients. He also holds a position in the Paris fire brigade, where he is responsible for the canine search and rescue team, advises the French ministry of the interior on working dogs, and works closely with police and army dog units.
Since early January, five police and fire service dogs – previously used to detect explosives or missing people – have been attending the Cynocov training centre, housed in a new building especially erected in the grounds of Ceva's headquarters in Libourne. The dogs, Malinois and German shepherds which previously searched for explosives or missing people, are being retrained to identify Covid-positive patients by sniffing sweat samples collected using absorbent pads placed under the armpits of infected and uninfected patients.
Although teams in around 40 countries all around the world are working with dogs to detect Covid-positive patients, to date there have been few peer-reviewed studies published. According to Professor Grandjean, one reason for this is that: "To publish papers on detection dogs is very difficult because most reviewers do not know anything about working dogs".
One of the few studies that has been published, by Professor Grandjean and his team, reported that the eight dogs studied correctly detected sweat samples collected from positive patients between 83 and 100% of the time. Performance of individual dogs varied: the best identified all 68 positive samples with which it was tested.
Airports in the United Arab Emirates, Finland and Lebanon are already using dogs on a trial basis to detect Covid-19 in sweat samples from passengers; these are then checked against conventional tests.
Preliminary results from Finland and Lebanon suggest that the trained dogs can identify cases days before conventional tests picked up the virus. The best two performing dogs in the Lebanon trial are said to have been 100% accurate in detecting negative cases and correctly detected 92% of PCR-positive cases.
Pierre-Marie Borne, who is the Ceva lead on the Cynocov project, explains:
If successful, the tool could be extremely useful for rapidly and inexpensively pre-screening large numbers of people in many settings – airports, schools, shopping malls, businesses, sports and entertainment venues. Dogs could pre-screen hundreds of people an hour more cheaply than conventional testing methods such as the RNA-amplification technique PCR. 

Ceva is delighted to be able to support this exciting project – another excellent example of One Health in action."