Ceva and the Bill & Melinda Gates Foundation take their next step in a project that produces healthier chickens with an increased laying performance in Burkina Faso.
In July 2017, the first batch of "Poulet de Faso" were produced at the unique local African breeding and selection centre in Burkina Faso, marking the next step in the Poulet du Faso / Bicycle Chicken project. Over 60 chicks were born, bred as a cross between the Coq du Faso (a local Burkinabe Cock) and the traditional French Sasso Hen.
Poultry farming plays an important role in Burkina Faso, providing a reliable means of income for farmers while also acting as a significant food source. Such is the importance of poultry, that the phrase poulet bicyclette has become popularised following the use of bicycles to transport chickens to the local market.
In 2016, the "Poulet du Faso"project was launched as part of Ceva's partnership with the Bill & Melinda Gates Foundation. Working alongside poultry selection company SASSO, a farmers' association and a Burkinabe hatchery, Ceva is striving to promote healthier and more profitable chickens. An African farmer with up to 20 productive hens could earn up to $1000 a year versus the extreme poverty line in West Africa of about $700 a year. Through a new vaccination programme and by crossing male chickens of local breeds with females from slow-growing but efficient breeds, Ceva is able to help ensure the production of healthy and resilient chickens. This means providing sustainable food sources for Burkina Faso and an improved means of living for local farmers.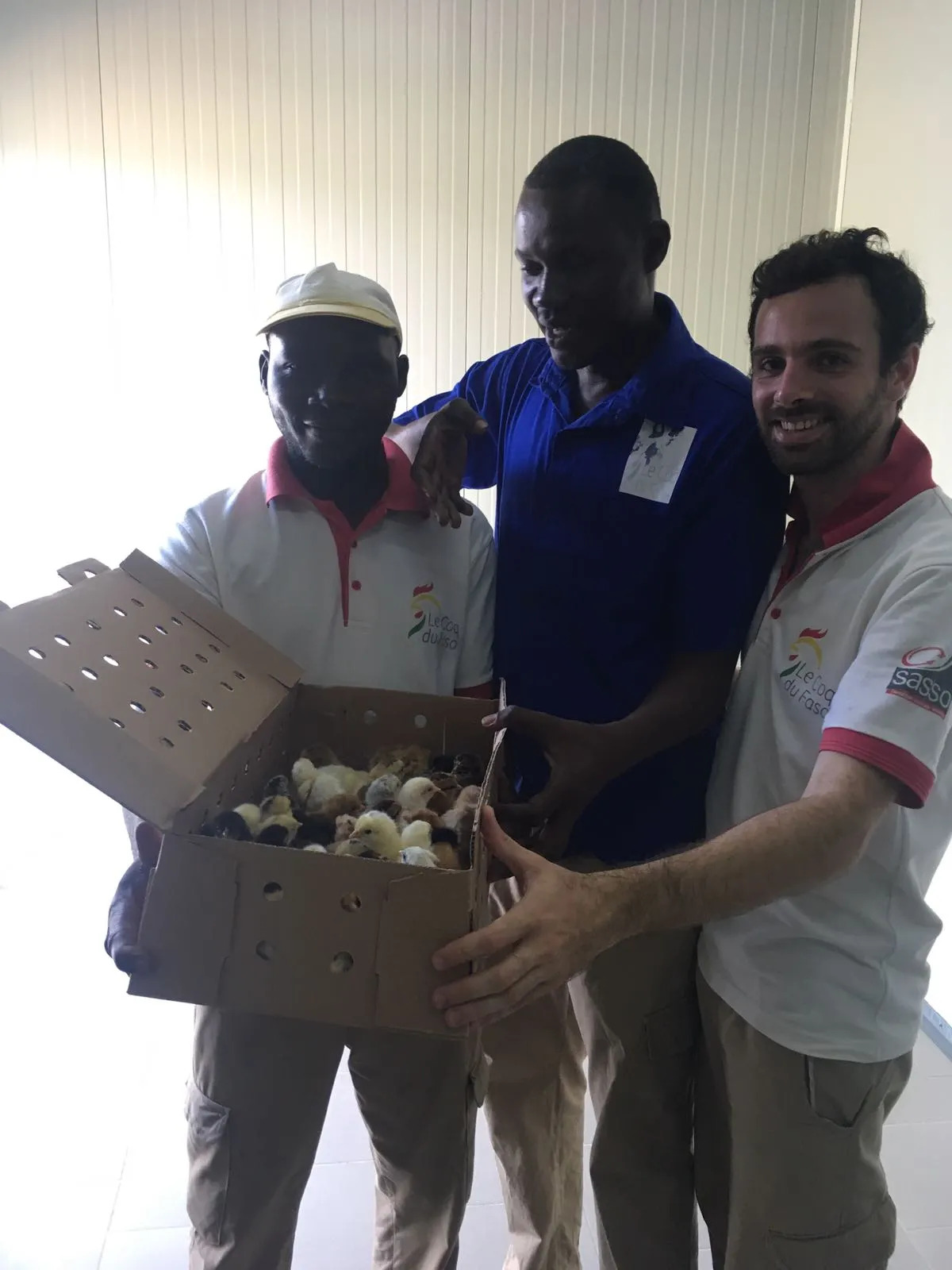 The first test batch of "Poulet du Faso" chicks are now being raised by local farmers under local village conditions so that their growth rates and productivity under local conditions can be monitored.
See more about the project in Burkina Faso:
In 2015, Ceva received a grant from the Bill & Melinda Gates Foundation to roll out three targeted development projects corresponding to Ceva's area of expertise and the foundation's strategy to make smallholder livestock more productive, improve nutrition and empower women farmers. These projects include initiatives to boost health and production in the poultry and dairy sectors in Burkina Faso and Bangladesh over three years. Ceva is proud of its partnership with the Bill & Melinda Gates Foundation which supports Ceva's commitment to work together beyond animal health through feeding the world, tackling zoonoses and strengthening the human-animal bond.