Scientific Partnerships
An innovative R&D ecosystem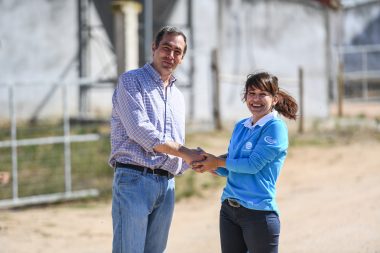 By fostering strategic partnerships with centres of excellence we are achieving success together.
Ceva builds partnerships with universities, private institutes and public research centres, to create synergies that place us at the centre of cutting-edge scientific progress.
We work with a vast network of scientific companies and establishments all over the world to find the best solutions to improve the health of animals, people and our planet.
We stay close to our customers. We appreciate the day-to-day challenges they face in ensuring the health and wellbeing of all animals. Our partnerships, with the largest, global food-producing companies through to the smallest livestock owners in Africa and Asia are good examples of this. There is not only one kind of agriculture but many forms to fit local and global needs, and Ceva supports this diversity.
Our teams and partners, aligned with our values and strategic focus, achieve success together.
Our latest partnerships
We support open innovation
Scientist entrepreneurs: could your next big idea change the world?
Pitch us your project – it could be the start of something great.